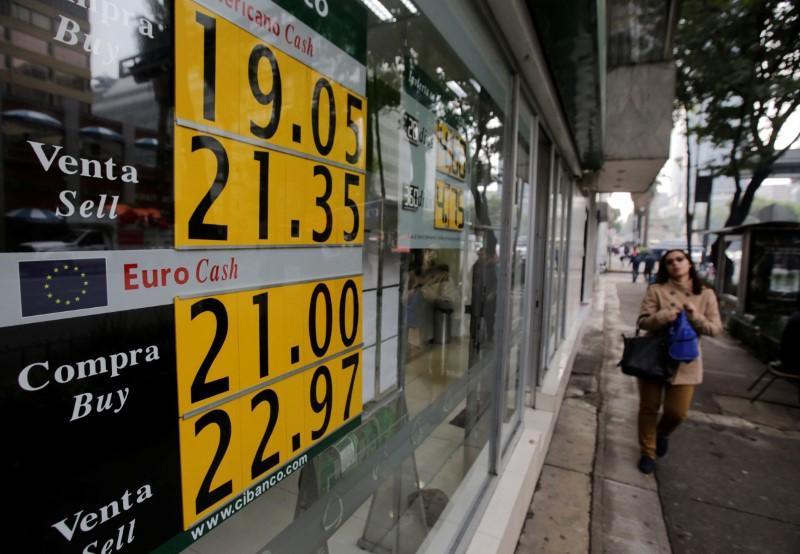 ---
KARACHI: Remittances play a crucial role in Pakistan's economy, providing a much-needed inflow of dollars to boost foreign exchange reserves.

But have you ever wondered Pakistan's top sources of remittances?

At $19.3 billion, Pakistan ranks fifth in the world that receives the most remittances every year. India is the largest remittance-receiving country, at an estimated $72 billion, followed by China ($64 billion), the Philippines ($30 billion) and Mexico ($26 billion), according to the World Bank report 2015.

This tells you the importance of immigration and inter-country movements to these countries.

Remittance: Even our saving grace is now letting us down

Globally, an estimated $574 billion was remitted by migrants to home countries in 2016, down 1% from 2015, when the amount was $581 billion, said a Pew Research Center report while quoting World Bank data. This is the second drop in global remittances since the global financial crisis of 2007-08.

Despite this recent decline, remittances sent by migrants are still about double of what they were a decade ago, before the sharp decline in the global economy during the late 2000s.

Tracking remittances worldwide is difficult because many countries do not track funds that are sent or received. Moreover, not all funds can be tracked because of the use of illegal channels in money transfer.




Top sources for Pakistan

Pakistan receives most of its remittances from the Gulf countries, but, within the region, Saudi Arabia and the UAE stand out.

According to Pew Research Center, Saudi Arabia was the leading source of remittance for Pakistan with $5.8 billion being remitted in 2016.

Other leading countries were the UAE ($5.7 billion), the UK ($1.7 billion), the US ($1.33 billion), Kuwait ($1 billion), Canada ($565 million), Singapore ($531 million) Qatar ($483 million), Oman ($403 million), Bahrain ($305 million), Spain ($251 million), Italy ($248 million), Germany ($193 million), Australia ($122 million) and Afghanistan ($119 million), according to the report.

Globally, the US was the largest remittance source in the world in 2014, at an estimated $56 billion in outward flows, followed by Saudi Arabia ($37 billion), it should not come as surprise for anyone that these countries are also the leading source of remittances for Pakistan. What is perhaps interesting is that Afghanistan features in the top 15 remittance destinations for Pakistan.

Outflow

Pakistan is not only a leading country in the world that receives the largest remittances every year, but also a remittance source country in its region. For example, according to Pew Research Center, Bangladesh was the country that received $228 million from Pakistan. Similarly, Afghanistan received $131 million, Myanmar $14 million, Iran more than $1 million, Iraq more than $1 million, and Algeria more than $1 million.

Documentary to raise awareness of illegal remittance channels

Pakistan received overall remittances of $19.3 billion in fiscal year ended on June 30, 2017, down 3% compared with $19.91 billion in fiscal year 2015-16. Remittances play a major role in stabilising Pakistan's external sector, as they make up almost half the import bill and cover the deficit in the trade of goods account. However, in recent times, they have come under pressure due to global economic slowdown on the back of low crude oil prices. 

Published in The Express Tribune, January 28th, 2018.

Like Business on Facebook, follow @TribuneBiz on Twitter to stay informed and join in the conversation.
COMMENTS (5)
Comments are moderated and generally will be posted if they are on-topic and not abusive.
For more information, please see our Comments FAQ