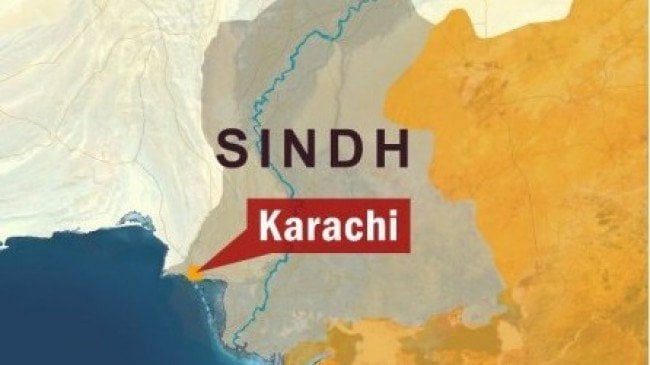 ---
KARACHI: The Sindh High Court directed the Sindh government on Tuesday to provide SHC Chief Justice Sarmad Jalal Osmany a bulletproof car and inform it as to whether the State Guest House, Karachi, can be designated as Chief Justice House.

A division bench, comprising Chief Justice Sarmad Jalal Osmany and Justice Zahid Hamid, passed this direction on Tuesday while hearing a petition seeking facilities for SHC judges. A member of the SHC's finance department filed a reference on May 4. He submitted letters written to the Sindh government for funds in the 2008-2009 budget for the acquisition of 40 cars for high court judges. On January 26, Chief Justice Sarmad Jalal Osmany chaired a meeting attended by the provincial chief secretary, finance secretary and law secretaries.

The chief secretary suggested that a fresh application should be sent to the provincial government through the SHC Registrar for the procurement of 1800cc cars. The finance department member said the meeting was informed that the provision of 325 cars for senior civil judges and other civil judges was approved in the budget. He added that 223 cars were provided while 102 were not due to a shortage of one million rupees.

On April 25, Justice Osmany, converting the reference into a constitutional petition, issued a notice to the law secretaries, finance secretaries, the chief secretary and the Sindh advocate- general to file comments by May 25. On Tuesday, Additional Advocate-General (AAG) Sarwar Khan, along with deputy law secretary Altafur Rahman and legal officer Shakeel Ahmed appeared in court. Khan furnished a copy of the law secretary's order, stating that the differential amount of Rs1 million was now allocated for the purchase of 28 cars for high court judges.

On the unavailability of a proper residence for the SHC CJ, the bench: "We direct him (AAG Sarwar Khan) to seek instructions from the Sindh government whether the State Guest House [...] should be designated as Chief Justice House. [...] it has also come to our knowledge that the Chief Justice of the Lahore High Court has been provided a bulletproof vehicle. Hence, the Government of Sindh is directed to provide one such vehicle for the use of the Honourable Chief Justice of this Court."

Published in the Express Tribune, May 26th, 2010.