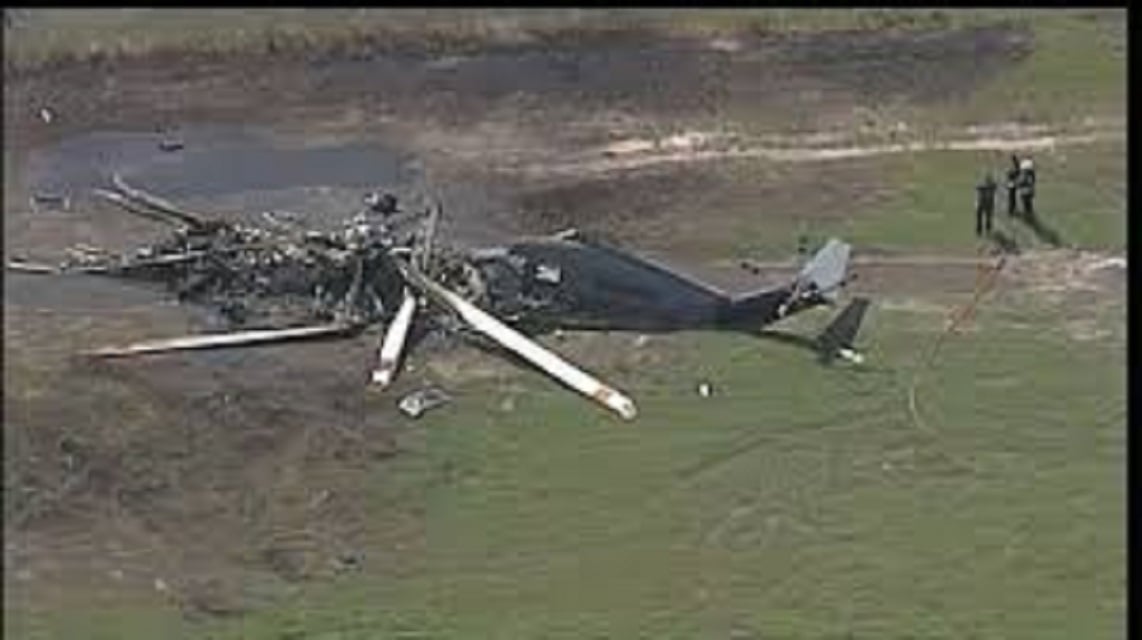 ---
CALIFORNIA: A US Army Apache attack helicopter crashed early Saturday morning in California, killing two soldiers, a spokesperson for the Army said.

An investigation is ongoing into the crash of the AH-64 Apache helicopter in the sprawling National Training Center at Fort Irwin in southern California, Lieutenant Colonel Jason Brown, US Army spokesperson, said in a statement emailed to Reuters.

Another Army spokesperson said that the pilot and the co-pilot were killed, but did not give their names, saying their families had yet to be notified.

The crew of soldiers and the aircraft were based in Fort Carson in Colorado and were on a training rotation at the base in the Mojave Desert, said Brandy Gill, a spokeswoman for the Army at Fort Carson.

The crash occurred about 1am local time, Gill said.

Four dead as helicopter crashes in Japan

The AH-64 Apache is made by Boeing in Arizona.

Boeing signed a $3.4 billion, five-year deal to make AH-64 Apache helicopters for the US Army and an unnamed foreign customer, the company said in a statement last March.

Boeing's website shows that 2,200 AH-64 Apache attack helicopters have been sold globally since the US Army took delivery of its first one in January 1984.

Those helicopters have been delivered to Egypt, Greece, India, Indonesia, Israel, Japan, South Korea, Kuwait, the Netherlands, Qatar, Saudi Arabia, Singapore, the United Arab Emirates and Britain, Boeing said.