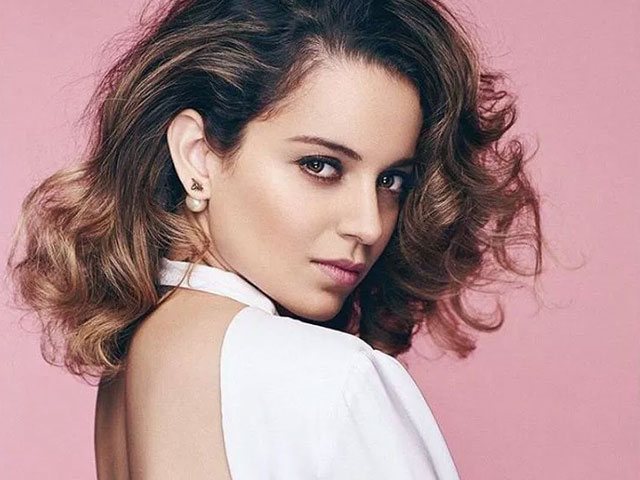 ---
During promotions of Rangoon and Simran last year, Kangana Ranaut spoke greatly about the controversies that somehow always surround her. Her films did not manage to do well at the box office, however, the interviews she gave in 2017 made quite the headlines, reported Pinkvilla.


Kangana was recently asked if her promotional interviews during Simran distracted people from the film and instead shed limelight on her personal life. The Queen starlet retorted, "There is only so much that you can control in life. When there are so many controversies around, you will be asked about them. Also, it gives me an opportunity to come clean on many issues and answer all the questions and doubts that people might have about me."

Adding to her reply, Kangana also stated that she feels it's her responsibility, as an actor, to let her audience know the untwisted truth to everything that she becomes associated with.

https://www.instagram.com/p/Bd8krd6APsc/?taken-by=kanganaranautfanclub

She continued, "I am not the kind of person who plans and picks one day to come clean and talk about everything. I could be talking about my craft or giving the audience a glimpse into my inner world — I personally see every interaction that I have during interviews as an opportunity to come closer to my audience. I am answerable to them for my actions. Sometimes, I am asked questions that are very intimidating, but I make sure that I answer them. It makes me feel much closer to my viewers."

https://www.instagram.com/p/BdJJpztgRF2/?taken-by=kanganaranautfanclub

Kangana was also asked if she feared some questions that people asked her, to which she replied, "At times, the way my past is spoken about, sounds tacky. I believe in the Vedanta philosophy that your secret is very powerful. Whatever secret you keep has a life of its own; It starts to grow like a tree and takes over your existence. Anything that I hate and I can't stand — whether it is about me or about my past — I speak about it openly because I feel that if it rests inside me, it will take over my life one day."

https://www.instagram.com/p/Bcs4i8AgaAL/?taken-by=kanganaranautfanclub

The 30-year-old also explained that sharing her secrets frees her. She stated, "Whenever I shared horrific secrets of my life, people have been very kind and empathetic. It felt like detox. So many religions have given importance to confession. Whenever you confess to people, they start thinking about your miseries and battles, while you go home and get a good night's sleep. 10 years ago, when I approached people, they would turn away. Now, they come across and give me a hug. I like the environment that I have created for myself."

Have something to add to the story? Share in the comments below.
COMMENTS
Comments are moderated and generally will be posted if they are on-topic and not abusive.
For more information, please see our Comments FAQ