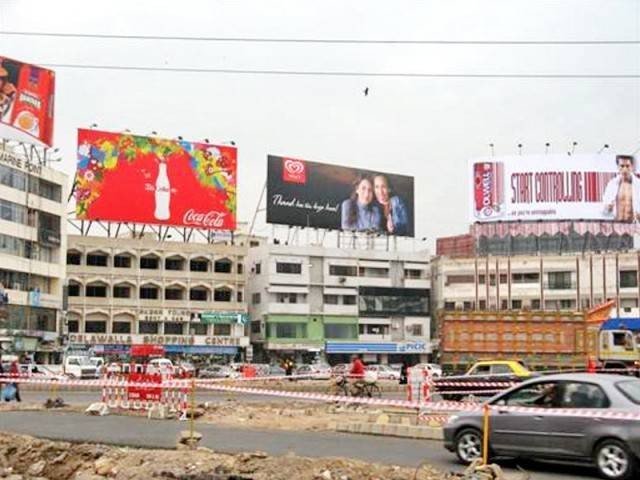 ---
KARACHI: The provincial government was told by the Sindh High Court (SHC) on Thursday to furnish complete details of the government public awareness advertisements run on the state's expense that featured pictures of Pakistan Peoples Party (PPP) leaders.

A two-judge bench, headed by Justice Aqeel Ahmed Abbasi, sought such details by February 6.

These directives came on a petition filed by former chief of the Citizens-Police Liaison Committee Nazim Haji and Advocate Syed Mureed Ali Shah, who had contended that the provincial government was displaying pictures of PPP leaders in government advertisements published in various newspapers 'in order to sponsor and illegally benefit the ruling party'.

Govt advertisements: Court seeks comments from govts

The petitioners had alleged that the only motive behind the advertisements was to promote the political party's leaders for political, electoral and monetary gains. This kind of advertising, carried out with public money to advance political interests of the party, is discriminatory to other political parties and citizens of Pakistan, argued the petitioners.

The information department was unceasingly publishing advertisements in various newspapers showing pictures of unofficial persons using public money despite the fact that public funds could not be spent for the personal promotion or political advantage of a party, the petitioners alleged.

The petitioners pleaded to the court to declare the advertisements showing photographs of unofficial persons illegal under articles 4, 25 and 218(3) of the Constitution.

NAB to file comments in govt advertisements case

The court was requested to form a judicial commission or pass direction to the National Accountability Bureau to investigate the allocation, distribution and utilisation of funds worth billions of rupees for government advertisements published in print and electronic media from 2013 to date and recover public funds used in such advertisements.

During Thursday's proceedings, Barrister Shabir Shah, who represented the provincial government, argued that the government publicises the advertisements for awareness among the masses. He argued that the inclusion of the leaders' pictures in the advertisements does not cause any losses to the public funds.

Justice Abbasi asked Advocate Shah, who is one of the petitioners and a lawyer himself, to explain how public money was being wasted on the advertisements that contained leaders' pictures.

Govt set to send 95 cases to military courts

The bench asked Shah to explain how such pictures caused losses to public funds and how it amounted to pre-poll rigging, as alleged by him. Otherwise, the petition will be dismissed, the bench cautioned.

Meanwhile, the bench directed the provincial government to submit its reply, containing complete details of the public awareness media advertisements and the laws on inclusion of the leaders' pictures on them.

The next hearing was fixed on February 6.
COMMENTS
Comments are moderated and generally will be posted if they are on-topic and not abusive.
For more information, please see our Comments FAQ