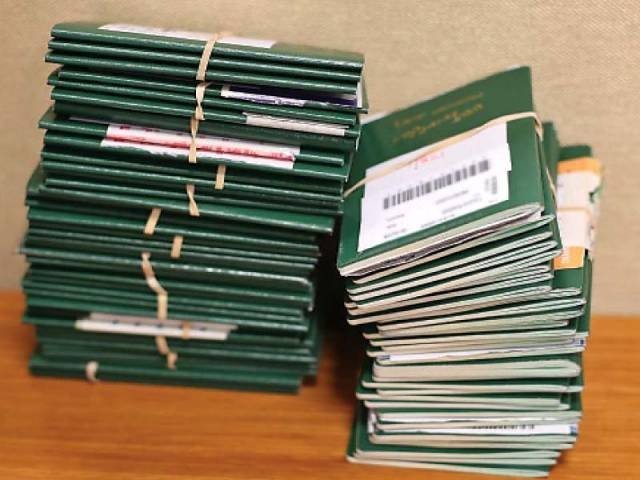 ---
ISLAMABAD: Pakistan has issued 92,204 visas to foreign nationals from over 150 countries during the last four years while since 2012 about 7,537 Pakistanis have migrated to 33 countries of Europe, the National Assembly was told on Wednesday.

These details were provided on Wednesday by Minister for Interior Ahsan Iqbal in response to a query by the Pakistan Peoples Party (PPP) lawmaker Musarrat Rafique Mahesar.

According to the written details presented in the house, 29,622 foreigners got Pakistani visas in 2013; 10,267 in 2014; 22,932 in 2015; 13,456 in 2016; and 15,927 in 2017.

The highest number of visas – 27,413 – went to the Chinese; 8,065 to UK nationals and 6,148 to US citizens during the last four years.

Pakistan, Saudi Arabia agree to simplify business visa issuance

Responding to another question, the minister said since 2012 about 7,537 Pakistanis migrated to Europe. Of these people, 3,506 migrated to the UK, followed by 1,800 to Italy and 263 to Spain. In year 2017, highest number of people i.e. 2,458, migrated from the country.

The house was also told that about 98,950 aliens had been identified during verification of the computerised national identity cards in and outside the country. The highest number of aliens (31,472) was confirmed in Khyber-Pakhtunkhwa (K-P).

The lawmaker were told that scammers managed to take out Rs470 million from different banks by installing skimming gadgets in automated teller machines (ATMs). Some 2,884 cases of fraud had been reported by 76 banks during the last four years.

Responding to a question by MNA Asiya Naz Tanoli, the minister said about 4,937 prisoners in different jails of the country have been awarded capital punishment while about 51 are waiting for execution. The highest number of prisoners (4,125) awaiting capital punishment is in Punjab, followed by  519 in Sindh, 204 in the K-P, 72 in Balochistan and 17 in Gilgit-Baltistan.

Kasur incident

The NA proceedings were disrupted right after the start of the session when a Pakistan Tehreek-e-Insaf (PTI) lawmaker pointed out the quorum. The house later passed three government bills.

Later continuing debate on the motion moved on January 12, the lawmakers agreed that the nation must not politicize the painful incident of rape and murder of a child in Kasur. They noted that the menace of child abuse is prevalent across the country and must be handled with national unity.

The Pakistan Muslim League-Nawaz (PML-N) Shaista Pervaiz Malik said the incident was not confined to Punjab as another such case had just been reported in Mardan.

Pakistan stops visa on arrival for foreigners

"Let's focus on the issue beyond political affiliation because it is prevalent all across the country," she said. She got emotional during the speech saying it was a moment of shame for all of them as they were living in such an Islamic republic.

MNA Shahida Akhtar said it was time to take collective responsibility to address the issue by effective legislation and implementing on Islamic laws.

PTI's Musarat Zeb was also teary-eyed when she said every lawmaker was responsible for the Kasur incident.

Muttahida Qaumi Movement's Dr Fouzia said the matter must be sorted out, and mudslinging must stop. "There is no harm in conducting DNA test of the police official whose face is identical to a suspect," she added.
COMMENTS (1)
Comments are moderated and generally will be posted if they are on-topic and not abusive.
For more information, please see our Comments FAQ