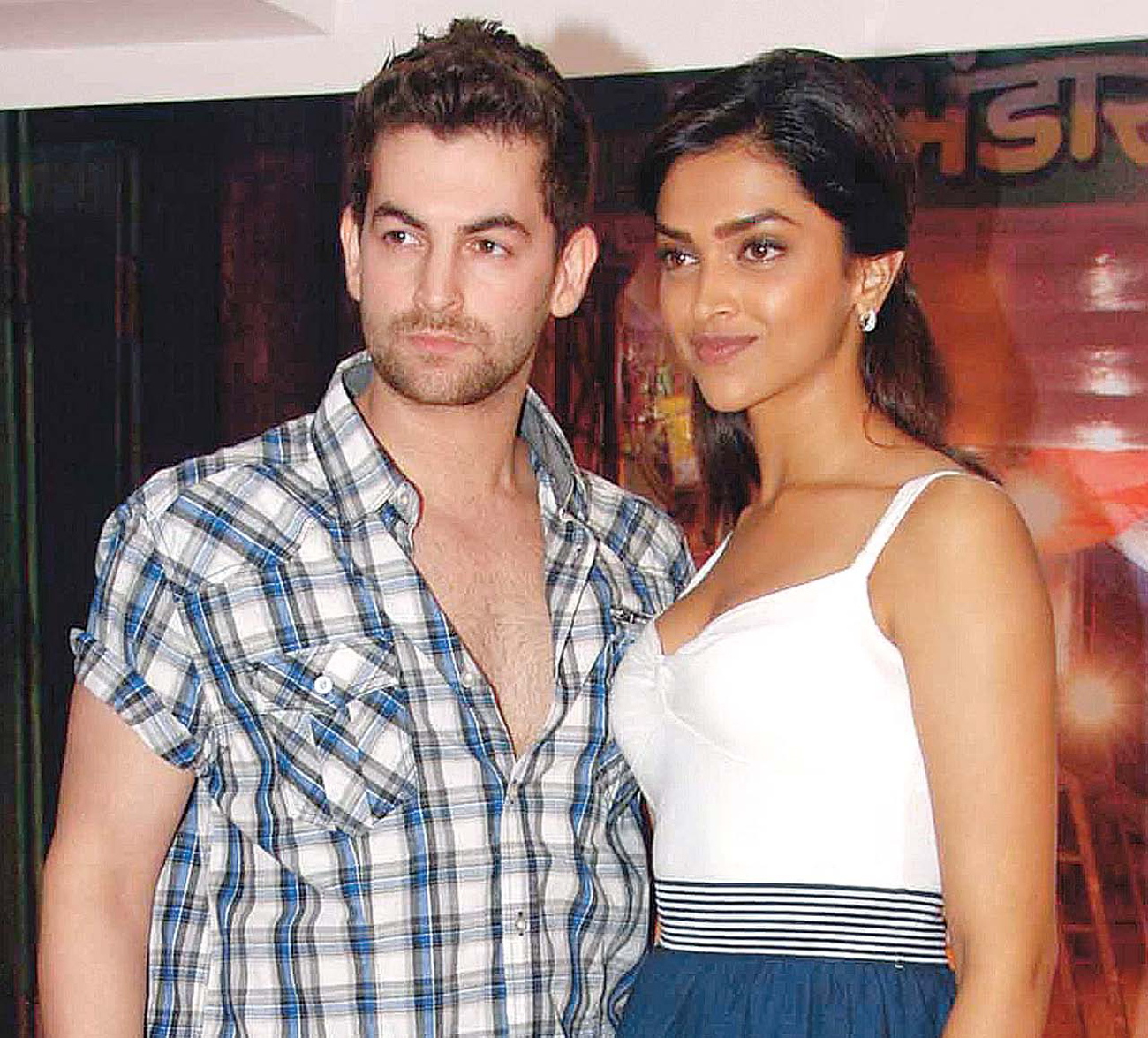 ---
MUMBAI: Actor Deepika Padukone says that her costar, in Pradeep Sarkar's Lafange Parindey, Neil Nitin Mukesh is so protective of her that he gets tense every time she has to perform a stunt sequence.

"It is very sweet of him. But I insist on doing what I want to. Neil does get tense," she said. The actor has so impressed her that she cannot stop praising him.

"Neil is such a well broughtup guy, absolutely impeccable in his manners. Besides being a brilliant actor, he is also a great technician. I see him turning (a) director soon. My other co-star Imran Khan in Break Ke Baad is great fun too. We shot in Delhi and bonded immediately," she said.

Speaking of Khan, there was talk of Padukone deliberately working with Ranbir Kapoor's immediate rival after she broke up with Kapoor. When asked about it, she flared up. "No one tells me what to do and what not to do. My personal life has nothing to do with my professional one. Imran is a wonderful costar. I like working with actors who are fun yet professional, like Akshay, Imran, Neil and Abhishek Bachchan." When asked whether she was dating Vijay Mallya's son, Deepika sighed, saying, "Can't I be seen with the people I am working with without being linked to them?

Not too many people know this but Siddharth Mallaya actually runs the whole IPL (Indian Premier League) show for his father. So it was natural for me to celebrate with him when our team won a match. Anyway, the IPL season is now over. So I guess that  rumour will end." Deepika is all excited about her roles so far, "Housefull was a new experience. I had to do comedy.

Like Akshay Kumar, I chose to do more subtle comedy in Housefull. For me being funny does not mean screaming and rolling my eyes." "Now I have three films that are about to be completed - Ashutosh Gowariker's Khelenge Hum Jee Jaan Se, Pradeep Sarkar's Lafange Parindey and Danish Aslam's Break Ke Baad. Let's see which comes next."

Published in the Express Tribune, May 26th, 2010.
COMMENTS (2)
Comments are moderated and generally will be posted if they are on-topic and not abusive.
For more information, please see our Comments FAQ