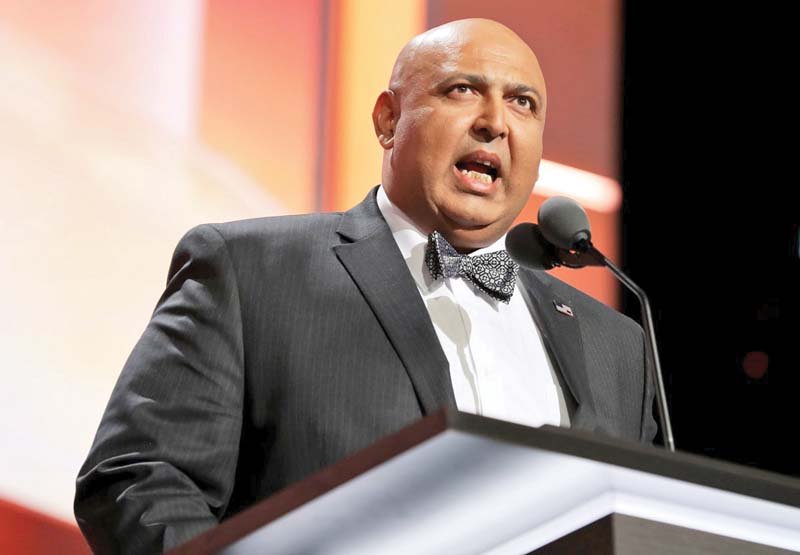 ---
US President Donald Trump's close aide Sajid Tarar in hope of improving Pakistan and US ties said that he believes the situation between the two countries would eventually improve.

"US and Pakistan share a relationship for over 70 decades, it is not  impossible for the relationship to break down in just a week or months," Tarar said.

In a video message, Trumps adviser on Muslim community said that one shouldn't be worried about US-Pak deteriorating relations and some 'short stature' politicians are trying to create chaos between the two countries but the Americans residing in the US are actively trying to clear the misunderstandings.

Pakistan-US relations depend on revision of Trump's do-more policy: sources

Trump's aide said that healthy Pakistan and US ties are beneficial for both the nations and Pakistani politicians should aim for peace rather than creating chaos.

He further added saying that US has not stopped the aid but only postponed it as the operations are being carefully viewed by both parties involved.

Pakistani authorities have also informed US government through diplomatic channels that its relations with US depends on the revision of president Trump's 'do-more' policy.

Sources in Islamabad said that 'do-more' demands of Trump have created tensions between the two countries which further intensified when Trump administration announced that aid to Pakistan was being suspended. Pakistan's leadership is continuously reviewing US policy.
COMMENTS (1)
Comments are moderated and generally will be posted if they are on-topic and not abusive.
For more information, please see our Comments FAQ