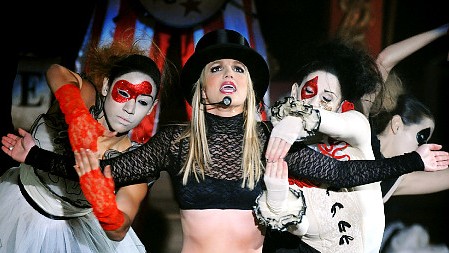 ---
LONDON: Pop Star Britney Spears wants to be frozen after her death so that she could be brought back to life when technology is advanced enough to work it out.

The singer wants her body to be preserved in liquid nitrogen at cryogenic temperature (below -150 degrees Celsius) so that future generations can see her dancing routines if she is revived back to life, reports thesun.co.uk.

The 28-year-old has already started investing in a foundation specialising in cryogenic freezing.

"Britney gets these obsessions and this is the latest. It started when someone told her Walt Disney had been preserved by cryogenics to be revived in the future. That was a myth, but it got her researching the foundation and she became convinced it was worth a shot," said one of her friends.

"Britney found the whole thing so interesting that she spent most of her Mother's Day trip to Disneyland researching the subject on the internet," he added.

Spears most popular celebrity on Twitter

Spear's decision should be welcomed by her growing number of fans, as she recently beat Ashton Kutcher to become the most popular celebrity on the microblogging site Twitter with the highest number of followers.

Spears has 4,955,768 followers on the social networking site, while Kutcher has 4,944,221, reports contactmusic.com.

"This is really amazing! I love you all! I better get busy writing 4,947,608 thank you notes! U guys make me so happy," Spears wrote on her Twitter page.

The 28-year-old singer has had an account on Twitter since 2008 and was the first member to reach one million supporters.

However, when asked how Kutcher felt about Spears overtaking him, he wrote on his Twitter page, "I don't care."
COMMENTS (1)
Comments are moderated and generally will be posted if they are on-topic and not abusive.
For more information, please see our Comments FAQ