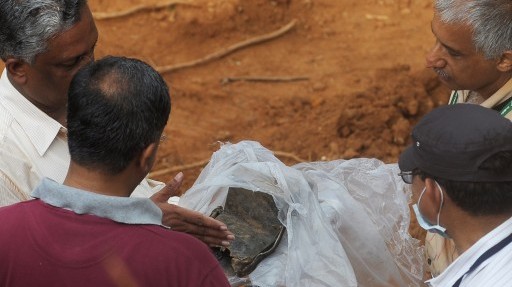 ---
MANGLAORE: Investigators recovered on Monday the "black box" digital flight recorder that holds crucial clues to the crash of an Air India Express plane in southern India that killed 158 people.

The discovery followed an intense three-day search that began hours after the Boeing 737-800, flying from Dubai to the city of Mangalore, overshot the runway on Saturday, plunging into a gorge and bursting into flames.

"It's intact," an official from the Directorate General for Civil Aviation said as he held the battered recorder aloft for media gathered at the hilltop crash site.

"This will help enormously with the investigations," he said.

Due to the good flying conditions and visibility at the time of the crash, investigators say the black box, which records all flight data, holds the key to discovering what might have caused the pilot to overshoot the runway.

The cockpit voice recorder, which tracks communications between the pilots and with the air traffic controllers, was recovered late Sunday.

Only eight people among the 166 passengers and crew survived Saturday's crash.
COMMENTS (1)
Comments are moderated and generally will be posted if they are on-topic and not abusive.
For more information, please see our Comments FAQ