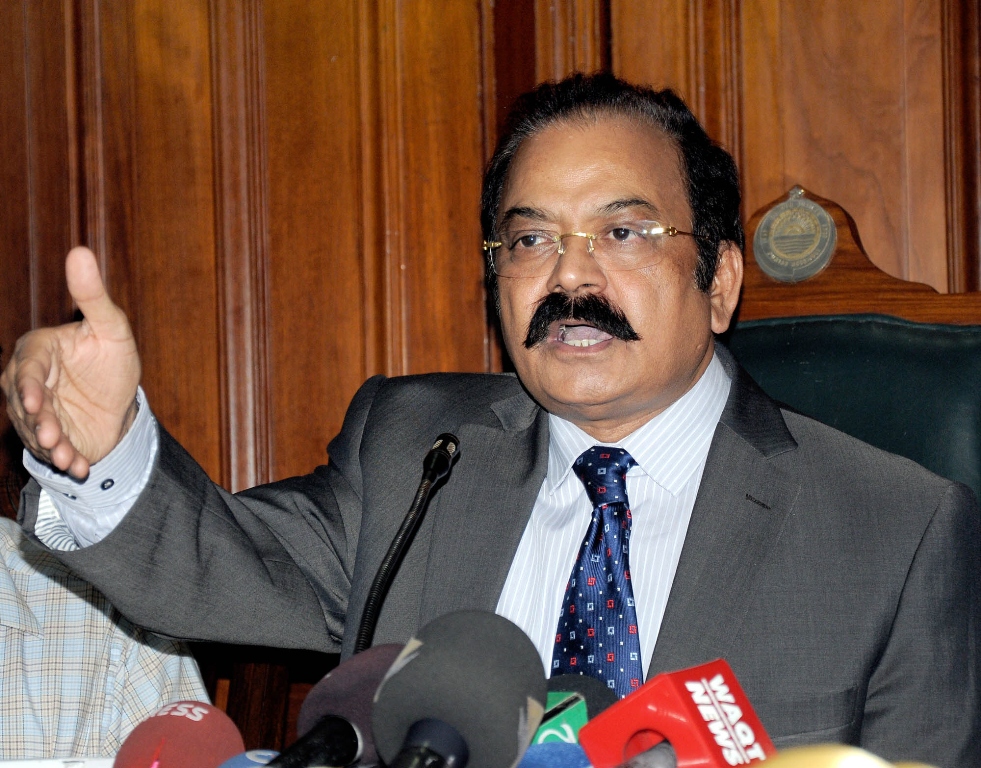 ---
Punjab Law Minister Rana Sanaullah, on Monday, said if Pakistan Tehreek-e-Insaaf (PTI) Chairman Imran Khan wins the upcoming elections, Pakistan would see a massive downfall.

In a media briefing, Rana said that Imran wrecked the house of a woman with five kids, "How is it possible to call someone this impious Sadiq or Ameen?"

"The way he [Imran Khan] behaves, no one would even keep him as a security guard, let alone elect him as the prime minister of Pakistan," claimed Rana.

Either Rana Sanaullah goes by Dec 31 or you do, Sialvi warns Punjab CM

"The courts should question his piety and trustworthiness, and take suo moto notice over his behaviour. He is trying to persuade a pious lady and I request the nation to hold him accountable for his actions."

Rana said that during Nawaz and Shehbaz's government, projects worth Rs5 trillion were completed and not even a single rupee's worth of corruption was proven. In fact, he stated, records for the Metro Line in Lahore and Multan have been submitted to the National Accountability Bureau (NAB). "After Nawaz Sharif's disqualification, many forces tried to stir political chaos but they were efficiently  managed, including the Faizabad protester's sit-ins over the Khatam-e-Nabuwwat clause," he remarked.

He further remarked that from now on PML-N would be able to manage any future sit-ins peacefully and efficiently as the previous protests provided the party with enough experience and skill for them to bank on. The law minister also said that Asif Zardari's recent comments over corruption are a 'sign of doom's day' nearing.

Concluding his talk with the press, Rana predicted that the upcoming elections would be fought between PTI and PML-N.
COMMENTS (8)
Comments are moderated and generally will be posted if they are on-topic and not abusive.
For more information, please see our Comments FAQ