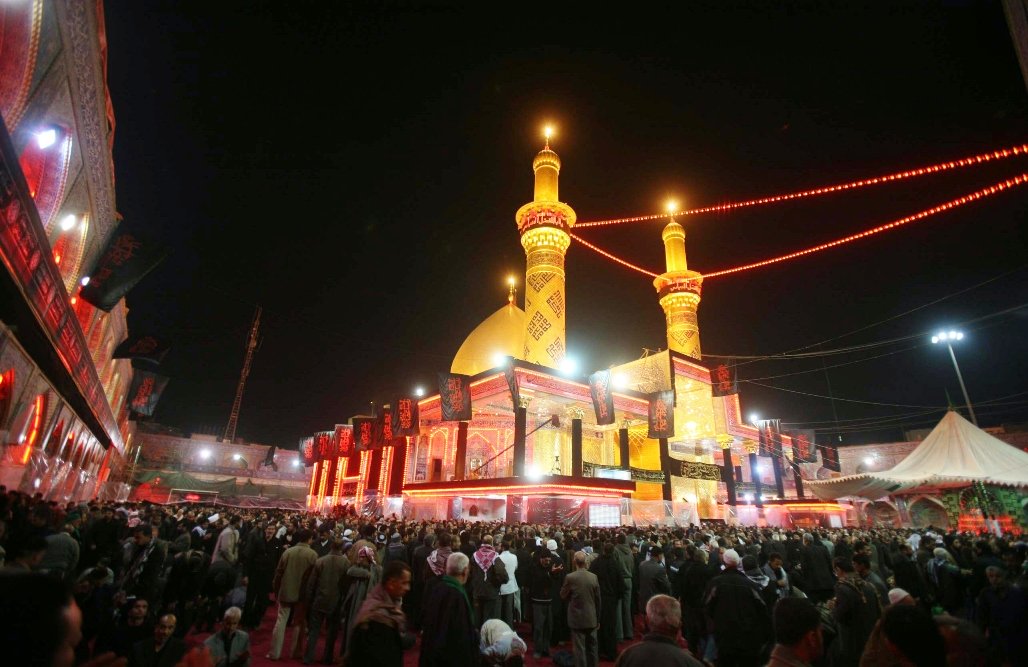 ---
ISLAMABAD: Pakistan is looking forward to revive agreements with Iran, Iraq and Syria for promotion of religious tourism and people-to-people contacts.

Under the agreements, Pakistani pilgrims will be able to visit holy places and participate in religious occasions through the platform of Ministry of Religious Affairs and Interfaith Harmony, said an official privy to the development on Sunday.

No one to care for Umrah pilgrims

The official said that Pakistan is taking this initiative upon the request of thousands of its citizens intending to visit holy places and participate in religious activities in Iraq, Iran and Syria.

"Though Pakistan is ready to take this step but one of the major challenges in the way is security concerns, especially in Balochistan," he said, adding that the lives of pilgrims travelling by road from other provinces to Balochistan will be at high risk.

"In this regard a high-level meeting is scheduled to take place on January 15 in which Federal Minister for Religious Affairs Sardar Muhammad Yousaf, along with National Security Adviser Lt Gen (retd) Nasser Khan Janjua, will further deliberate upon security issues with the provincial secretaries," said the official. "If the provincial secretaries, especially from Balochsitan, are unable to satisfy the NSA and the federal minister over providing tight security to the pilgrims, chances are that this plan will be turned down."

Video shows angry pilgrims in heated exchange with religious minister over inadequate facilities

Sharing details, he said, "Just like the Ministry of Religious Affairs sends thousands of Pakistani pilgrims to India every year, under the provisions of the 1974 Pakistan-India Protocol, to visit religious shrines, the same kind of agreement was once inked with these countries which is now under consideration for revival."

Earlier, there was a time when pilgrims used to apply through the Ministry of Religious Affairs for visiting holy places in the three countries, but later due to security reasons the process was suspended.

On the other hand, currently thousands of Zaireen visit holy places and participate in religious occasions in Iraq, Iran and Syria through private tour operators who usually charge them a hefty amount and that too without any proper accommodation, security and transport.

Biometric verification of Umrah pilgrims challenged in SHC

In the past, several cases were reported in which Pakistani Zaireen who went through private tour operators were left helpless at borders and faced immense difficulties in returning to their homeland, said the official.

"Keeping this in mind, the Ministry of Religious Affairs will arrange their visits through its platform and ensure proper arrangements, security and transportation facilities," he said.

The official further said that the draft of Hajj and Umrah Service Management Bill 2017 is currently with the Ministry of Law for vetting.

Pilgrims on govt-scheme Hajj tour facing problems in Saudi Arabia

"Once the bill is passed it will bring the affairs of Umrah under the Ministry of Religious Affairs. Currently, Umrah comes under the tourism ministry though it has nothing to do with it," he added.

"The passage of bill will also help the Ministry of Religious Affairs to have data on Pakistanis going to Saudi Arabia to perform Umrah, as currently it lacks it," said the official.
COMMENTS
Comments are moderated and generally will be posted if they are on-topic and not abusive.
For more information, please see our Comments FAQ