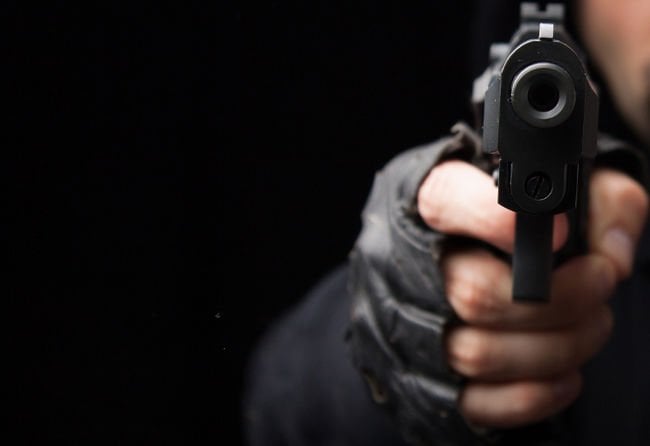 ---
KARACHI: The year 2017 was a relatively peaceful year. There were no strikes and no lockdowns and, of course, no major incidents of terrorism. A few protests or rallies were taken care of by the police well-equipped with water cannons, teargas and batons. However, there was no respite for citizens who continued to fall prey to ever-increasing street crimes and robberies. The official data on street crime is no reliable indicator, as most of it goes unreported.

The Karachi operation may have curtailed targeted killings, kidnappings for ransom and other serious crimes but it failed to curb street crime, which witnessed a gradual rise with each passing year. Indeed, the operation may have been merely a safety blanket for residents of the city who believed it had succeeded in controlling street crime. The more people spoke about street crimes being controlled as a result of the operation, the more people believed it. But official data as well as the testimonies of police officials has proven this to be false.

Four years before the Karachi operation, from 2010 to 2013, the overall number of crime incidents reported was 175,286 but it gradually increased to 239,405 after the four years of the operation, from 2014 to 2017, according to crime statistics compiled by the Citizens-Police Liaison Committee (CPLC). According to the data, the number of thefts of four-wheelers, two-wheelers and mobile phones remained the highest before and during the Karachi operation.

Operation 021

The Karachi operation was kicked off on September 5, 2013. Since then, the Karachi police and Sindh Rangers have claimed to have apprehended nearly 150,000 suspects. However, law enforcers have failed to control frequent incidents of street crime, as more than 57,706 citizens were deprived of their valuables from in 2017 alone.

This includes 1,416 four-wheelers - 198 snatched and 1,218 stolen - and 25,909 two-wheelers – 1,985 snatched and 23,924 stolen. Citizens were deprived of 30,381 mobile phones – 13,054 snatched and 17,327 stolen – in 2017.

Have no fear, the anti-street crime police are here

Apart from these petty crimes, there were 13 cases of kidnapping for ransom reported in the city in 2017, as well as 64 cases of extortion and eight bank robberies in which Rs17 million was stolen. There were also 381 cases of targeted killings in 2017.

However, law enforcers have claimed to have killed at least 300 criminal during various encounters in the year, while two policemen were also killed. The Rangers and police also claim to have arrested some 16,042 criminals during the year.

"This crime data is not an actual figure. The actual figure is too high. This crime data of the CPLC is not more than 20 to 30% of the actual figure, as some 70% of incidents of street crimes are not reported," said senior police officer SSP Javed Akbar Riaz.

Law enforcement agencies not only failed to eliminate street crime but also failed to recover stolen valuables. "What is the recovery ratio? The recovery ratio of the looted valuables whether it is cars, motorcycles or mobile phones, it is not more than five to 10%," explained a senior police official on the basis of anonymity. "In most cases, police personnel are themselves found involved directly or indirectly in street crimes."

"This is the time for the government and law enforcers to take serious measures for the elimination of street crimes," former CPLC chief Ahmed Chinoy told The Express Tribune. "It is good that targeted killings, extortion and kidnappings for ransom have declined but these crimes were not actually affecting the average citizen. Street crimes are a major issue for the common man in Karachi."

He stressed that anti-street crime units should be established at each police station instead of separately establishing a lone specialised unit with around 200 personnel to protect the lives and properties of the over 20 million people. "There should be a proper network of closed-circuit television cameras [CCTVs] in the city to monitor street crimes so that police personnel could take timely action but unfortunately in Karachi CCTV footage is only to be shared with the electronic media," Chinoy pointed out. "The government and LEAs do not take the matter seriously because it doesn't directly affect the upper class. It is a matter concerning the common citizens."

The hows and whys

Police officials believe that one of the reasons behind the increase in street crime is the elimination of major crimes and terrorism. "When major crimes decrease, small crimes increase," explained SSP Riaz. "Those who were earlier associated with organised gangs of target killers, extortionists and land grabbers are now becoming street thugs for their own survival."

Saddar Division retains highest crime rate

SSP Riaz said that a majority of street criminals are young and 90% of them are drug addicts. "Hundreds of street thugs are arrested in each passing month but they are booked only in Section 23A of the Pakistan Penal Code [for possession of illegal arms] because of the unavailability of witnesses," the SSP lamented. "Around 90% of people are not willing to go to court and give their statements against arrested criminals, which definitely benefits the criminals. Around 70% are bailed out before the police submit the challans to the court."

SSP Riaz said that there are multiple reasons behind the criminals obtaining bail. These include the failure of the prosecution to prove the case, poor police strategies and the need for reforms in the police department. "For elimination of street crimes, motorcycle patrolling is a key tool in the police's arsenal. But unfortunately, on average each police station has only three to four motorcycles," he lamented. "Is eliminating or controlling street crimes in a city that is home to over 20 million people a joke?" he criticised, adding that four motorcycles are of no help in this difficult task .

Decline in terrorism

Years back, terrorism-related incidents were the main issue in Karachi, where bomb blasts and hand grenade attacks were routine matters. Since the Karachi operation began, however, there has been a massive decline in incidents of terrorism in the city.

But terrorism in the city has not vanished. Newly emerged terrorist group Ansarul Shariah Pakistan (ASP) was the only organisation to have been highlighted in Karachi in 2017 for its activities.

Militants of ASP were not ordinary terrorists. They were highly educated and trained. The group remained a challenge for security forces in Karachi since the beginning of the year but the group's last major terrorist attack – on Muttahida Qaumi Movement - Pakistan MPA and Leader of the Opposition in the Sindh Assembly Khawaja Izharul Hassan - caused their decline as security forces finally managed to trace the group and its members.

Sharjah police honour Pakistani for catching thief who snatched gold chain from woman

This was the first time the police were able to trace the militants' hideout and in October the Rangers and Counter-Terrorism Department (CTD) killed a group of eight terrorists, including their commander in chief. Unfortunately, the security forces remained unable to arrest the mastermind of the group - Sarosh Siddiqui.

The group has been involved in over half-a-dozen cases of attacks in Karachi. The group first came into the public eye when it killed four policemen in SITE area during Ramazan. The perpetrators of the attack threw ASP pamphlets at the crime scene before fleeing.

However, the group had been active in the city since February. It was involved in the killing of Police Foundation personnel in Gulistan-e-Jauhar and since then they killed a retired colonel in the Baloch Colony area, three cops in Bahadurabad, two security guards at the Federal Board of Revenue office, a traffic DSP in Azizabad and two Police Qaumi Razakars on the Northern Bypass.

Officials found that the group's members were highly educated and comprised over a dozen highly qualified graduates of different varsities, including the University of Karachi, NED University and Dawood University of Engineering Technology. The security forces have kept tabs on the universities due to the suspected presence of other highly-educated militants.

"alQaeda in the Subcontinent [AQIS], Naeem Bukhari group of Lashkar-e-Jhangvi and Mufti Shakir group of the Tehreek-e-Taliban Pakistan have been eliminated," said Raja Omar Khattab, a senior officer of the CTD. "But the sleeper cells of AQIS still exist in Karachi and they are trying to resurface. This could prove to be dangerous."

He said that after facing defeat in Syria, many of the militants who went to Syria from Pakistan are returning, particularly to Punjab and Karachi. "If they managed to come back and establish their hideouts in Punjab and Karachi, they would prove to be dangerous, not only for Karachi but for the entire country," Khattab warned.

'52,552 Karachiites fell victim to street crime in 2016'

"The militants of the ASP were Karachi-based and had previous affiliations with different groups," said CTD DIG Amir Farooqui. "We have already crushed the ASP, AQIS and Lashkar-e-Jhangvi. There is no big name remaining [in the city] but some facilitators could still exist and they can provide support to the terrorists dispatched to the city from outside Karachi or even the country."