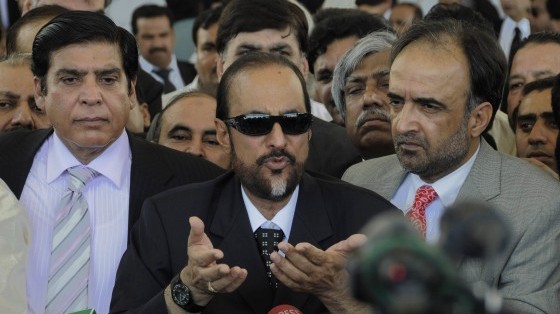 ---
ISLAMABAD: The Supreme Court (SC) instructed the government on Tuesday to write a letter to Swiss authorites for reopening the money laundering cases.

The government said it will comply with the court orders.

The Supreme Court resumed hearing of the suo motu notice taken earlier to examine the implementation of the National Reconciliation Ordinance (NRO) verdict.

The Federal Law Minister Babar Awan, along with other federal ministers, appeared before court to describe the government's stance on the implementation of the verdict. Awan said the government respects the judiciary and does not want any clash with it.

Justice Nasirul Mulk who is heading the bench observed that the statements given by the government on the case have so far been vague.

Awan claimed that the former Attorney General wrote a letter to Swiss officials without getting an approval by the federal government. He added that the Swiss court announced the case verdict in the absence of the accused.

When questioned about the NAB chairman's dismissal, Awan said his sacking will take weeks, not months.

The hearing was adjourned till June 10th.