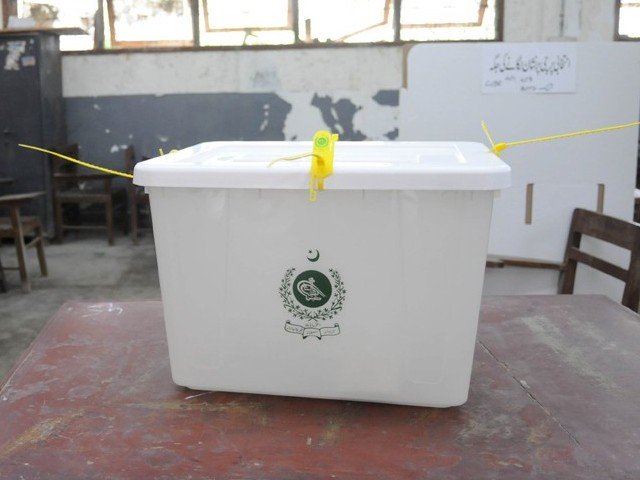 ---
Few acts of legislation have raised such an intense debate in recent years as the Election Act of 2017. The focus of the debate has, however, been diverted away from the core issue of electoral reform. Public debate and protests have centred around two issues: eligibility for becoming the party head and changes to the Khatm-e-Nabuwwat clauses. While both issues are equally important, debate on both of these clauses has pushed to the margins any serious discussion on the electoral reform, which is an issue of existential importance for Pakistan and its fledgling democracy. This oversight is even more surprising given that electoral reform was the single-most pressing concern after the general elections in 2013 and had led to significant public mobilisation on this issue.

While the Election Act of 2017 has introduced some reforms to streamline the electoral process it has rolled back some key provisions that are crucial for holding elected representatives accountable in the public domain. Perhaps the most important step in this regard relates to the declaration that candidates were required to make under oath regarding payments of their loans, taxes and utility bills. In the previous three election rounds (2002, 2008, and 2013) it was mandatory for election candidates to declare that the candidates, their spouses and dependants were not loan or tax defaulters and have paid their utility bills. While these seemed relatively innocuous provisions, they ensured important public disclosures relating to the candidates' income and wealth status and their eligibility for public representation.

Although some of these provisions were introduced to support the narrow political agendas of Gen Pervez Musharraf's military regime, they had some unintended positive effects. For instance, they afforded public access to information on tax and land revenue records of parliamentarians. Importantly, citizens and civil society organisations could also develop a dynamic picture of incomes and assets of elected representatives. Such information offers crucial inputs for an evolving accountability regime. While it is true that such information could be cherrypicked for carrying out selective accountability by some, the information furnished by such declarations could, over time, serve as an important building block for genuine and across-the-board accountability of our ruling class.

Sadly, the Election Act of 2017 has clipped the powers of the Election Commission of Pakistan (ECP) to scrutinise candidates with regard to the declarations about their income, asset and loan status. Under the previous nomination forms all election candidates had to declare under oath that: "I hereby solemnly declare to the best of my knowledge and belief that (i) no loan for an amount of Rs2 million or more obtained from any bank, financial institution, cooperative society or corporate body in my own name or in the name of my spouse or any of my dependants or any business concern mainly owned by me or the aforesaid stands unpaid for more than one year from the due date or has been written off." Similar declarations were required with regard to the payment of utility bills and any criminal offences. Considerable administrative input has already gone into efficiently compiling this information and strengthening the capacity of the ECP to scrutinise candidates in the light of these public disclosures. There is clearly room for improvement, but it is ill-advised to do away with such public declarations altogether.

Back in 2013 when I was acting as NADRA chairman, the ECP had instructed us to offer the requisite technical support for building a state-of-the-art system to scrutinise election candidates. The chief election commissioner of the time, Justice Fakhruddin Ibrahim, was interested in exploring the role of technology in empowering the returning officers, who were mandated to accept or reject nomination papers of election candidates. The several consultative meetings held around this subject resulted in a broad agreement that tax and loan defaulters, dual-citizens and National Accountability Bureau convicts do not pass the scrutiny test of Articles 62, 63 of the Constitution. NADRA was requested to facilitate the implementation of this scrutiny by establishing the scrutiny system and then subsequently transferring technology to the ECP. This required the integration of disparate databases from various government departments and institutions such as the State Bank of Pakistan, NAB and the Federal Board of Revenue and NADRA. We did that. While the technical information system was developed successfully, the scrutiny process was muted due to lack of political will. It was anticipated that the scrutiny process would result in massive rejections of nomination papers. The system was not fully implemented with the excuse that even if pre-screening is disabled electoral laws would still permit filing of objections after the elections. Courts and/or election tribunals can still hear such petitions and undertake necessary steps after the election. NADRA, which provided key technical inputs into this process, was assured that the background work carried out by its technical team was not a wasted exercise as the scrutiny system would be used in the next general elections in 2018.

A few months before the 2018 elections, however, the Election Act of 2017 has made these scrutiny provisions entirely lifeless. In fact, the most important clauses in this regard have been struck off the nomination papers, paving the way for loan and tax defaulters to openly contest elections. The revised format for nomination papers would no longer allow ordinary citizens to access information on loan defaults and taxes paid by candidates. With regard to the former, there is a clear attempt by our political class to shelve the issue as a closed and shut case. A legacy of the 1990s era, loan defaults were, in their essence, a political issue. Respective governments in this period used state-owned banks to grant loans to politicians masquerading as businessmen. In many cases, political clout was used to write off the loans of connected borrowers. In their seminal and landmark research on the subject, Asim Khwaja and Atif Mian, two social scientists, have already shown that politically connected firms during the 1990s and early 2000s were 45 per cent more likely to obtain a loan from government-owned banks and were 50 per cent more likely to default on these loans. Many of these beneficiaries should be clearly ineligible for public representation.

But at the altar of political expediency, the entire political elite has come together to remove these crucial declarations pertaining to loan defaults and tax status. Backtracking on the need for public disclosures on nomination forms, the Election Act of 2017 can be described as a regressive piece of legislation, at least on this account. Importantly, the legislation does make it abundantly clear that electoral reform requires more active debate and discussion from civil society and cannot be left to the political class alone. Without sufficient pressure from civil society, electoral reform is, at best, a deal among the elites. And the one point where parliamentary members are united is resistance to any attempts at public disclosure of their income and assets.

Published in The Express Tribune, January 1st, 2018.

Like Opinion & Editorial on Facebook, follow @ETOpEd on Twitter to receive all updates on all our daily pieces.
COMMENTS
Comments are moderated and generally will be posted if they are on-topic and not abusive.
For more information, please see our Comments FAQ