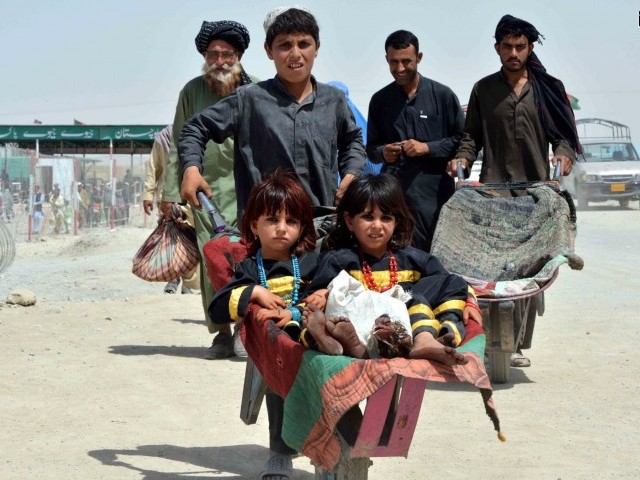 ---
ISLAMABAD: Activists have called on the government to extend the stay of Afghan refugees in Pakistan and to expedite a decision in this regard.

Beyond Boundaries, a Pakistan-Afghan track 1.5/II initiative, led by the Center for Research and Security Studies (CRSS) said that in pursuance of the government's policy decision on February 7 on managing Afghan refugees in Pakistan.

Additional steps approved by the cabinet included extending the validity of the proof of registration cards of 1.3 million Afghan refugees, documentation of Afghan nationals without any identification, adoption of a national refugee law, and a visa regime for different categories of Afghan nationals.

Beyond Boundaries urged the government to allow Afghan refugees' stay in Pakistan up to December 31 to end the nebulous nature of their fate. Any delay in extension only exposes the refugees to avoidable excesses and harassment by relevant departments and agencies.

They also appealed to the government to swiftly implement a new visa regime. Together these steps will generate much-needed goodwill, help overcome angst and clear uncertainty regarding the fate of refugees, in addition to improving precarious Pak-Afghan bilateral relations.

Published in The Express Tribune, December 30th, 2017.
COMMENTS (1)
Comments are moderated and generally will be posted if they are on-topic and not abusive.
For more information, please see our Comments FAQ