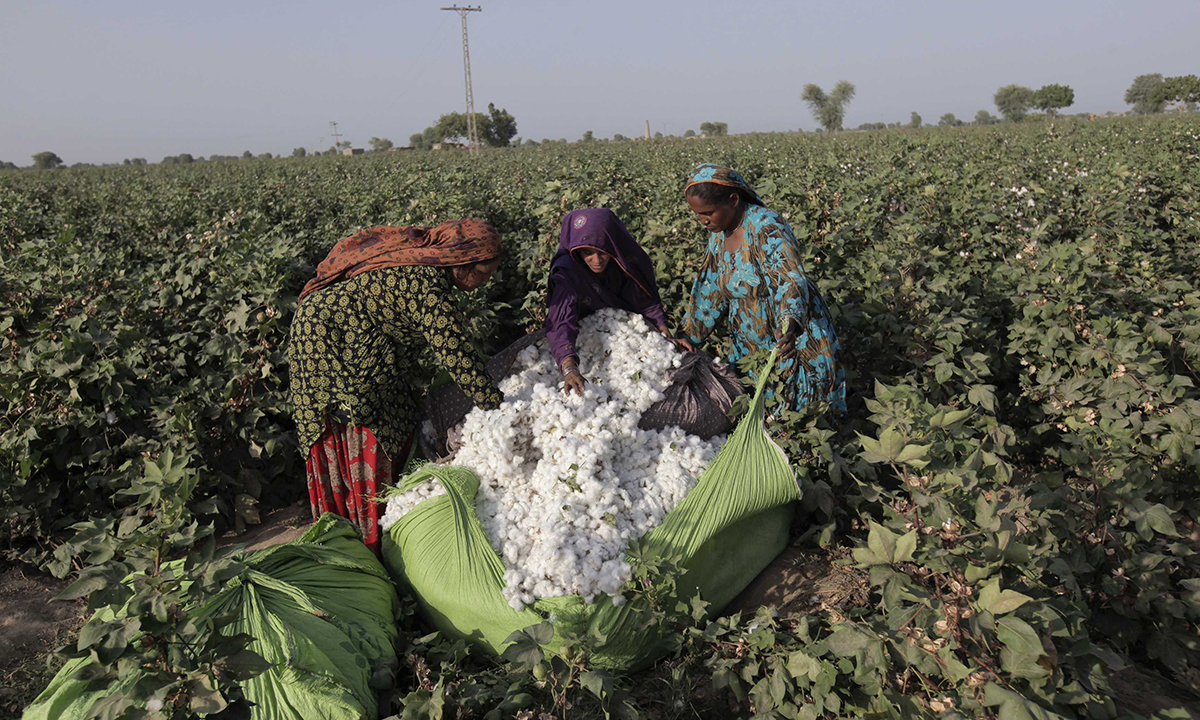 ---
MULTAN: Mechanical cotton picking will help in addressing shortage of labour. The machine will pick cotton from up to 15 acres in a day for which dozens of labourers were engaged in the past.

This was said by Central Cotton Research Institute (CCRI) Director Zahid Mehmood.

He added for the first time in the history of the country, cotton was picked mechanically at CCRI.

He said that shortage of female cotton pickers was creating difficulties for the growers. However, the latest technology will help address the problem in the coming days.

He maintained that they were experimenting on different varieties of cotton and its production technology which would be suitable for mechanical picking in future.

He said that there would be a special variety and specific method of cultivation for the purpose.

Mehmood said that cotton would be picked twice mechanically and the charges would be lesser as compared to hand-picking.

Women labourers used to pick cotton from the fields which make up the bulk of the estimated half a million cotton pickers in the country which is the world's fourth biggest cotton producer.

Agriculture experts said that widespread use of pesticides and a lack of safety equipment had exposed them to health risks. Complaints of skin irritation, headache, nausea, gastroenteritis, general weakness, dizziness, sleeplessness, vomitting, coughs, fever and stomach pain are rampant among cotton pickers.

A huge number of cotton pickers carry out cotton-picking without wearing safety gadgets such as gloves, face masks, aprons, glasses, head and arm covers.

However, with the induction of the new machine, the cotton could be picked in less time without involving labour.

Published in The Express Tribune, December 29th, 2017.
COMMENTS
Comments are moderated and generally will be posted if they are on-topic and not abusive.
For more information, please see our Comments FAQ