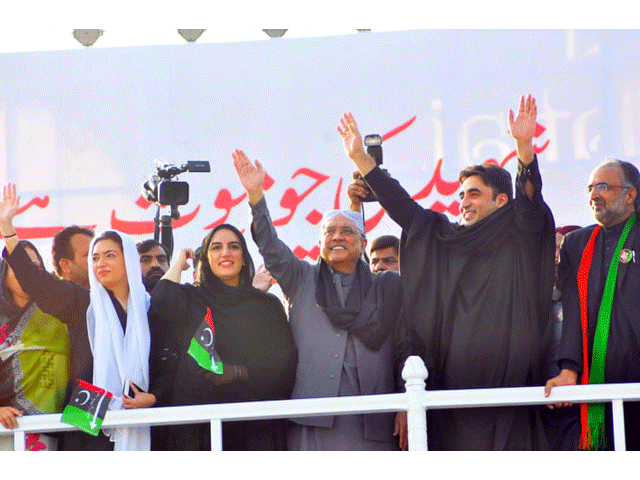 ---
Pakistan People's Party (PPP) will not forge any alliance in the next general elections and will contest the polls on its own, party's chief Bilawal Bhutto said on Thursday.

The statement came following party's crucial consultation to devise a fresh political strategy in view of the forthcoming elections, wherein senior leadership endorsed the decisions made, Express News reported.

Bilawal rejected the idea of forging alliance with any party, saying the party will step into the elections on its own sign and slogan. "PPP will issue tickets to its candidates from every constituency," he said.

Upcoming general elections: PUC to form alliance with like-minded political, religious organisations

Those in attendance decided to begin preparations for the polls forthwith, and offer an aggressive opposition to arch-rivals, Pakistan Muslim League-Nawaz (PML-N) Nawaz Sharif and Pakistan Tehreek-e-Insaf (PTI) Imran Khan.

They leaders decided the party will establish itself firmly against the ruling party in Punjab and their current political approach, simultaneously responding fiercely to Khan's, what they called, lies and allegations.

The Express Tribune reported in October that the PPP was planning to form a 'national electoral alliance' against the PTI, which had emerged as the second most popular political force in the country, eclipsing the former in the previous elections.
COMMENTS
Comments are moderated and generally will be posted if they are on-topic and not abusive.
For more information, please see our Comments FAQ