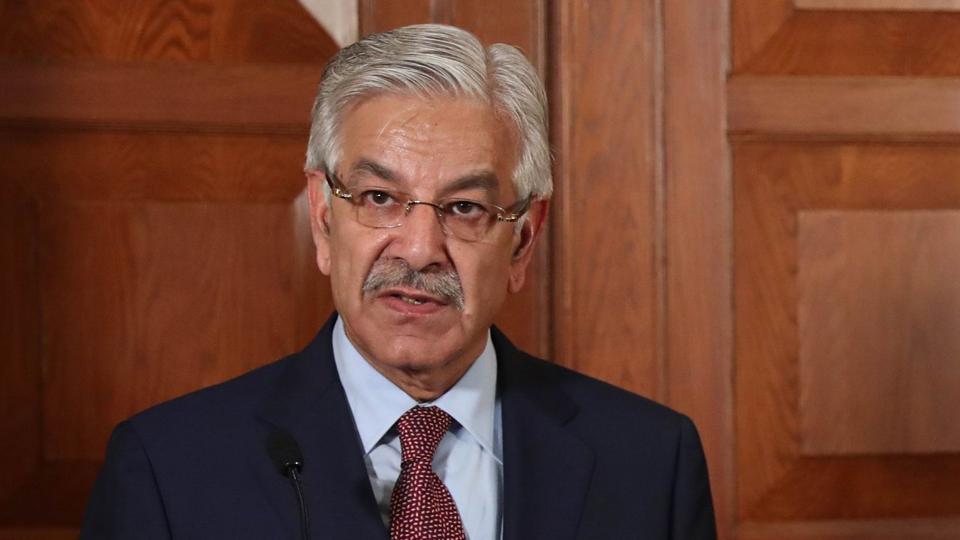 ---
Foreign Minister Khawaja Muhammad Asif on Thursday said there is convergence of interests between Pakistan, China and Afghanistan.

Talking to a private news channel, he said mediation would eventually result in peace process for all beneficiaries, Radio Pakistan reports.

He said Pakistan enjoys jovial relations with China and underscored Beijing can continue to play an imperative role in mediating between Islamabad and Kabul.

Beijing moot backs talks with Taliban

Responding to a question, he said foreign minister of China has taken an initiative to hold a tripartite dialogue of Pakistan, China and Afghanistan to discuss regional issues.

Pakistan, Afghanistan and China earlier reaffirmed their support for a broad-based and an inclusive process to bring peace to war-torn Afghanistan and stressed the need for dialogue between the government in Kabul and the Taliban militants.

Pakistan also stated that improved bilateral relations between Pakistan and Afghanistan would bring peace and development in the entire region. Efforts made by China over the first trilateral dialogue among the foreign ministers of Pakistan, China and Afghanistan "is a good step and it will yield positive results," Pakistani Press Information Department quoted Khawaja Asif, who visited China for the trilateral discussion, as saying.

Experts eye new chance for warmer Pakistan-Afghanistan ties

Tensions between Pakistan and Afghanistan has become a hurdle in rebuilding peace and stability in the region as well as in the Afghanistan peace process. The two countries accuse each other of providing militants groups with safe zones to launch attacks across the border. Skirmishes between their forces at the border areas were also on media reports.
COMMENTS
Comments are moderated and generally will be posted if they are on-topic and not abusive.
For more information, please see our Comments FAQ