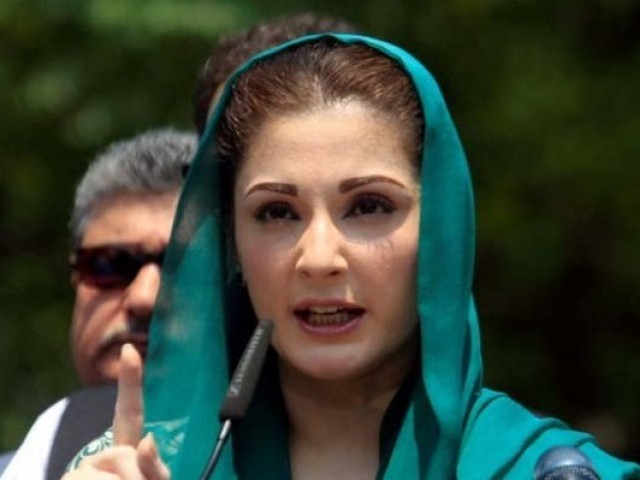 ---
Calling Imran Khan and Tahirul Qadri pawns, deposed prime minister's daughter Maryam Nawaz has said that a conspiracy is being hatched against the state, democracy and the government.

In a series of tweets on Wednesday, Maryam said the proof of the conspiracy was Pakistan Tehreek-e-Insaf chief Imran Khan Pakistan Awami Tehreek (PAT) chief Dr Tahirul Qadri 'sitting together'.


قادری اور عمران کا ساتھ بیٹھنا اس بات کا ثبوت ھے کہ ریاست، جمہوریت اور حکومت کے خلاف ایک نئی سازش تیار ہو رہی ھے! pic.twitter.com/G8DNWVfaFO

— Maryam Nawaz Sharif (@MaryamNSharif) December 27, 2017




She further tweeted that such 'conspiratorial pawns' do not have any public agenda, and their only purpose is to spread discord.

NYT ranks Maryam Nawaz among world's 11 powerful women


سازشی مہروں کے پاس کوئی عوامی ایجنڈا نہیں ، ان کو صرف سازش کے تحت انتشار کے لیئے اکھٹا کیا جاتا ھے ۔ لوگوں کو سب سمجھ ھے !

— Maryam Nawaz Sharif (@MaryamNSharif) December 27, 2017


Maryam said that Imran Khan's biggest failure is that he is known as a pawn rather than a political and social leader.

Imran assures PAT of joining protest

It is pertinent to note that Imran Khan recently pledged complete support to Dr Tahirul Qadri and his party in their demand for justice for the June 2017 Model Town incident.
COMMENTS
Comments are moderated and generally will be posted if they are on-topic and not abusive.
For more information, please see our Comments FAQ