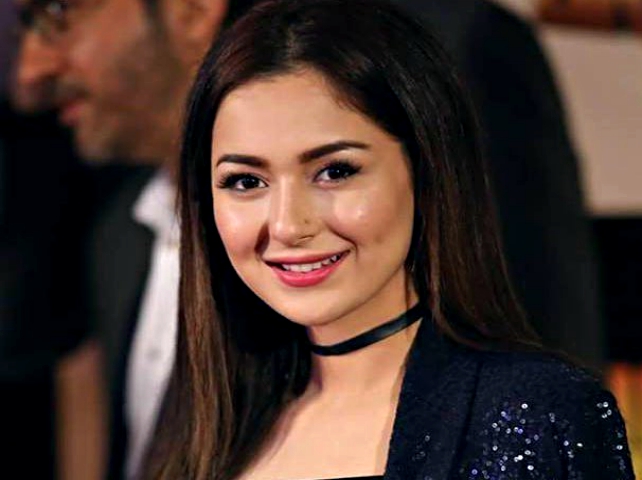 ---
KARACHI: 2017 has truly been a year of major highs and lows for the entertainment industry. While we had some groundbreaking, appreciative breakthroughs which will be written in golden words in history, case in point: Showbiz exposing sexual harassment, some Pakistani celebs too made headlines for all the wrong reasons this year.

So, here are six most perplexing controversies of 2017.

1. Mahira, Ranbir:




It all started when Mahira Khan was in Dubai back in March 2017 to attend an awards show. There, she was accompanied by Bollywood's most elite bachelor Ranbir Kapoor. The pictures of the duo made rounds on social media, sending fans into frenzy as to what's cooking between the two.

In July, however, the Jagga Jasoos star, during an interview, said that he finds Mahira very pretty. Few days after Ranbir's statement regarding Mahira, an Indian publication claimed the two share more than just a casual friendship. According to the Deccan Chronicle, the Rockstar hunk was allegedly taking 'more than just a passing interest' in the Bol beauty.

A source close to Ranbir spilled beans on the 'budding friendship' between the stars and termed their bond as 'growing fondness between the two actors as work in progress.'

However, Ranbir put gossip to rest when in an exclusive interview the Tamasha star opened up about his dating rumours. The actor confessed that he was enjoying his time being single. "I have never been single in my life. Since the age of seven, I have always been in a relationship," he had said at that point.

Little did we know that the worst was yet to come. The Verna actor became the victim of immense trolling after pictures of her taking a smoke break with the Bollywood actor in New York went viral.

Unsurprisingly, her hashtag #MahiraKhan went through the roof on Twitter… leaving us confused as to what exactly is fuming a lot of folk.

While the starlet chose to remain mum on the matter, many stood up for Mahira, including Ranbir himself. Talking about it, the Bombay Velvet actor said, "I've gotten to know Mahira in a personal capacity over the last few months. She is somebody who I admire and respect, for her achievements and even more for the person she is. It is very unfair the way she is being judged and spoken about."

Later on, Mahira, in a very dignified manner, hinted on the matter in a fashion show where she was announced brand ambassador of a makeup giant. "Through the times of turbulence, through the joys, through the ups and downs, through the mistakes we make and all the success we get, let nobody… nobody's opinion define who you are," said the Raees star, "And if anybody defines who you are, let it be yourself. Because including me and all the women out there, we're all worth it!"

She further talked about the controversy during the promotional events for her then upcoming movie, Verna. "I am a very careful person otherwise. People ask me why I do not do this in films and it's simply because I do not want to. Why should I do anything to show the world?" she said.

About meeting Ranbir she said, "It is my personal life and it is very normal for a boy and girl to hang out." However, she said she has learned from the incident. "Nowadays, the media is not only present at events but everywhere. So, I have learnt from it (the incident)," she said.

Well, we hope the 'issue' is put to rest.

2. Faryal Makhdoom, Amir Khan:




Last year, Pakistan-British boxer Amir Khan and wife Faryal Makhdoom made headlines when they decided to bring their household issues to the world as Faryal decided to highlight the domestic abuse she had faced at the hands of Amir's family. The model had spoken out against her in-laws and domestic the abuse she'd been facing after her marriage. However, Amir's family denied the allegations, blaming Faryal's western lifestyle for the fallout between the couple and the family. The feud also led to Amir 'firing' his father as his manager.

But that controversy wasn't half as fascinating as this year's. In a series of tweets, the boxer claimed that his wife of four years was allegedly having an affair with a fellow boxer Anthony Joshua, hence, they're filing for divorce.

"So me and wife Faryal have agreed to split. I'm currently in Dubai. Wish her all the best," he had tweeted, announcing that the couple had mutually agreed to split. Faryal then hit back, accusing the husband of lying and coming up with a fabricated story. She snapped back that it was in fact Amir who had been cheating on her and she had been putting up with that.

However, hours after the spat, Faryal on her Snapchat account claimed their Twitter accounts had been compromised. Moreover, all of her tweets related to 'calling it quits' with Amir were removed. Later, Amir in a video post confirmed the split, saying "nothing had been hacked".

In late August, Faryal revealed that she was pregnant with baby number two. The news came as a surprise to all and many thought the couple will reconcile. But Amir disagreed.

"I don't know if it's true that she is pregnant or not, time will tell but in the meantime I'm there for Lamaisah. She's everything to me. If there is another kid then I am going to be there to show my support and be there for Faryal, but we both think it's not healthy to be together. It's not healthy for the kids. I don't want my children to see us fighting. We are officially not together," Khan said in a Snapchat story.

After keep mum for some time, Faryal then posted a lengthy message on Twitter wherein she said it was time for the pair to put their 'differences behind.'

The pregnant model also apologised for all the 'infighting' between her and Amir's parents, which she revealed has had a 'terrible effect' on her marriage. "The past three months have been really tough on me and my marriage," she wrote. "Matters haven't been helped by the fact that my husband has been out of the ring for quite some time… it's been very stressful for us as a couple and a family," she said. "I now recognise that all this infighting between me and my in-laws has had a terrible effect on my husband and I. And for that, I would like to sincerely apologise," she further wrote. Amir tweeted out that he was thankful that the false accusations against him and his family had been cleared by Faryal.

But regarding the latter's request that they reconcile, Amir said that the marriage had not worked out well and confirmed that the couple will still be getting divorced. Faryal has since deleted her tweet in which she had apologised to Amir's family and suggested that they reconcile. Amir Khan had responded to the request with a message of his own, in which he said that he wished Faryal all the best for her future and would always be there for his daughter Lamaisah.

Then, in yet another recent turn of events, Faryal dramatically reunited with estranged husband. The 26-year-old took to Instagram to share a picture of Amir and their daughter. After his wife, Amir too officially broken the news on his Instagram account, stating that he's back with his "4 month pregnant wife, after sorting out all the issues.

Closing the year with a happy ending." He posted a picture with the official patch-up revelation – which featured him with Faryal cuddling together on a couch.

The boxer stated, "I've learned my lesson. It was a wake-up call for us both and it will only make us stronger. I think we will be married forever."

We sincerely hope we don't see any other family drama of the couple in the upcoming year.

3. Hania Aamir sexual harassment:




Hania, known to be quite active on social media was on her way to Lahore for a promotional event recently and happened to post some videos on her Snapchat as she often does. Unfortunately, in one particular snap, the Parvaaz Hai Junoon star tried to include an unknown male passenger seated behind her in the frame of her camera. "This dude is struggling to get out of my photo," reads the caption of the snap.

"Every time I try and take my photo, he's, like, struggling to get out of it. Wait, let's see!" The actor then poses and brings the man in the frame, although he is visibly uncomfortable and trying to stay out of it. He then averts his eyes and Hania goes on to say, "Okay, I'm gonna wait. Come on, do it." And right on cue, the man uneasily turns his gaze again.

Twitter was livid over her snap. Users pointed out that the actor was clearly harassing the innocent passenger. "Why is no one talking about this? She is violating his personal space and clearly, he's uncomfortable being in her pictures but instead of stopping, she's enjoying and making fun of it. THIS IS NOT OKAY."

However, later, the Janaan actor gave a clarification on the matter. Talking to The Express Tribune exclusively, Hania stated, "First of all, I'd like to apologise to everyone who got offended by the video I posted. That was not my intention at all." "I would like to add that I took the snap down when I saw it again myself, as I found it extremely weird. It came out in the wrong manner."

She continued, "I saw the reactions the video garnered, and I can assure you that in no possible way, I was using my star power to harass the man. I would never do that. Honestly, I don't even consider myself a star. But I do understand where people are coming from."

The Titli star also said, "I'm known for making funny vines and videos and that was what the video was about. I wasn't harassing anyone…. That definitely wasn't what I meant to do. It was just an exchange of expressions between two people and I found that hilarious at that time. However, I would still like to apologise to everyone about it," she concluded.

Let us all hope Hania will avoid such insensitive gestures in the furure.

4. Sharmeen Obaid Chinoy:




A doctor at the Aga Khan University Hospital (AKUH) Karachi was allegedly fired for sending a Facebook friend request to one of his patients. The patient was Oscar-winner Sharmeen Obaid-Chinoy's sister. Sharmeen took to social media and expressed her disapproval of the incident.

She wrote that her sister went to the AKU emergency and doctor who tended to her tried to add her on Facebook. She added that the doctor had messed with the wrong women in the wrong family and she would definitely report him as harassment needed to be stopped.

AKUH responded with a statement which read, "The Aga Khan University Hospital always maintains the highest standards of confidentiality, regardless of patient or employee status and will not release any information on its patients or employees. AKUH follows its policies and makes its decisioins based on facts, and not on any social pressures."

Many stood against the Emmy winning film-maker, claiming that Sharmeen apparently used her star power to get a man sacked from an honest living.

The filmmaker later gave her stance on the matter, and wrote, "The conversation has unfortunately steered far from the safety of women, unchecked unethical practices and harassment. Some of the words I used have disappointed people and I agree they were poorly chosen in a time of heated emotion."

She further added, "My tweet about the wrong women in the wrong family was not meant to suggest a sense of privilege or power, what I meant to say was that the women in my family are strong and stand up for themselves and always have."

"You may disagree with the manner in which I called the doctor's behaviour, debate the boundaries of social media with medical profession and my form and tone of expression, but ultimately, what happened was a breach of trust and severe lack of a professional code of conduct that led to a woman feeling violated or harassed. And on that I will not stay silent," she concluded. Regardless of the statement, she surely lost a heavy chunk of her fans.

5. Hamza Ali Abbasi's take on item numbers:




While the activist surely does have an opinion on almost everything that stirs up controversy, this time around Abbasi gave his two cents on how the censor board is allowing movies with item numbers to be run on the channels.

The Mann Mayal star took to social media to voice his opinions. He wrote, "Its heart-breaking and disappointing to see some brilliant Pakistani film-makers still using ITEM NUMBERS to sell their films."
He went on to say, "How can the censor board allow such filth to run in cinemas and how can PEMRA allow this to be run on channels Pakistani artists finally managed to get enough respect in the society that now young educated boys and girls from good families are coming into this field, please don't spoil this hard earned respect by putting on a flesh show and calling it glamour!"

Talking about women empowerment, religion and traditions, Hamza wrote, "Item songs degrade women and objectify them. Which goes against the essence of Women's Empowerment and Women's Rights, our religion and our norms."
Soon after Abbasi's tweet, Twitter was abuzz, calling out the actor for his role in one of the blockbusters of Pakistani cinema, Jawani Phir Nahi Aani. However, Abbasi later shared a story in which Bollywood director Karan Johar had shared his thoughts and confessed that he has made a mistake by using women's sexuality to sell films, reports India Times.
"The moment you put a woman in the center and a thousand men looking at her lustingly, it's setting the wrong example. As a film-maker, I have made those mistakes and I will never do it again," said Karan.
Hamza then took to Twitter to quote the ace director, hoping that people might understand Karan's stance on item numbers since his wasn't received too well.

With Karan's quote, Hamza captioned the image, "When I spoke against item numbers, our desi modernities lashed at me, calling me a wannabe Mullah. Now, I hope at least this guy's views will help explain why it's not okay to use a woman's sex appeal to sell films.

Hope we can focus on art and reject shameful trends like item numbers."

6. Sahir Lodhi story:




Sahir Lodhi sure knows how to stay in the news! Unfortunately, he always seems to take the wrong 'raasta' – pun intended.

The film star's most recent debacle was losing his temper at a young female debater who had been invited on to his talk show to speak about women's rights. And naturally, people were not happy.
Here's what happened: The girl, who had just started speaking was shut down by the Raasta actor when she mentioned Quaid-e-Azam Mohammad Ali Jinnah in her speech. That's when the host butted in and began blasting her on air.

"Who gave you the permission to question the services of Jinnah? We would have not been living here so freely if he hadn't helped us," the 49-year-old actor said. He then went on to express how it angers him when people blame Jinnah or Allama Iqbal for Pakistan's current problems.

Of course, Lodhi's outburst sparked a frenzy on social media, with people calling him out for this 'ridiculous' tactic to gain ratings. Later, in an eight minute apology video, Sahir revealed that only one part of the video went viral and that didn't include his apology to the participant just moments later.

"Three days ago, there was a debate in which the participant used a phrase, wishing to challenge, and the Jinnah's topic came about and I got a bit stirred," began Lodhi. "For the first two days, I was appreciated highly for speaking positively about the founder of our nation. However, on the third day, I came across messages on social media that I spoke in a disrespectful manner to the participant," he added. "I wasn't targeting a single person; I was addressing all of us as a nation. However, the other part of the clip wasn't shown, where I apologised to the girl on air just moments later."

He then viewed the clip of the same transmission that had landed him in hot water. In the other part of the video, the actor is seen apologising profusely to the participant.

He says, "I humbly apologise to you, I got a bit carried away. Please do not blame Quaid-e-Azam, do not blame Liaquat Ali Khan. I apologise for the way I spoke, for getting too blunt and curt. Please do forgive me in this world and the Hereafter."

Lodhi then went on to praise the very same participant, naming her as the best of the lot. Saba (the participant) was declared runner up in the competition and Sahir accompanied her back to her place on set.
The participant herself has given her two cents on the matter in a video posted on social media. Saba also went on to complete her poem.

"I'll continue right from where I was interrupted. Before I say anything about the video that went viral, I would like to complete the poem, on which I was accused of challenging the founder of our nation," Saba began. She clarified that the poem was not written by her and in no way insulted Jinnah.

"I hope I have clarified the doubts of those who thought that I was challenging the Quaid. Furthermore, I'm extremely grateful to those who stood by me and supported me. We are a nation who can raise voice against injustice, who can point their rights from their wrongs," she added.

"Instead of apologising for the way he spoke to me, Sahir Lodhi should have actually apologised for belittling a female on live TV, or that he interrupted a debater during the speech, or that he mislead my point completely," asserted Saba. "Therefore, I am boycotting Sahir Lodhi's show. If a voice can be suppressed once, it can be suppressed yet again in the very show," she continued.

Have something to add to the story? Share it in the comments below.