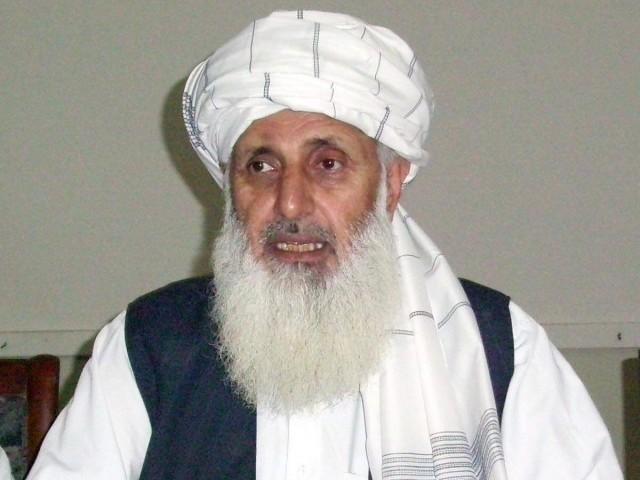 ---
PESHAWAR: Khyber-Pakhtunkhwa (K-P) chief of Jamaat-i-Islami (JI) Professor Ibrahim Khan has said that the provincial government has removed all secular content from the syllabus that was introduced by the previous government.

He was speaking to The Express Tribune after a seminar on the 'role of curriculums in uplifting nations', which was held at the Peshawar Press Club on Saturday and was organised by the National Associations for Education.

Khan said that based on the JI's recommendations, the Pakistan Tehreek-e-Insaf (PTI) removed all secular content from the syllabus introduced by the Awami National Party (ANP) and the Pakistan Peoples Party.

Academic modification: JI wants secular material removed from textbooks

He said that during the previous government's tenure, many surahs from the Holy Quran and many lessons based on religious leaders were removed from the syllabus taught at government schools as well as various private schools.

Khan said when the JI formed an alliance with the PTI, the first demand they made was to remove secular content and to add the content that was previously removed. He lamented that the ANP government had added lessons from the life of Ranjit Singh, Raja Dahir and Khan Abdul Ghaffar instead of caliphs and their history.

"The United States and the United Kingdom have never altered their history in their textbooks or removed parts of their history… so why shouldn't our coming generations be aware of Islamic history!" he said.

Revised curriculum: JI pushes through its agenda on textbooks in K-P

The JI chief said that curriculum plays a vital role in building the character of a nation and uplifting a country. He gave examples of Russia and China and said their textbooks should be examined. "Russia and China never compromised on their language and I think that is the secret behind their development," he said.

He said that Pakistan was created on the basis of Islamic ideology and it was also mentioned in the country's constitution that Urdu will be Pakistan's official language after 15 years of independence.

"Unfortunately, we failed to introduce our national language properly," he said, adding that they recommended an equal education system across the country to teach all subjects in Urdu.

Other speakers at the seminar included NAAFE Pakistan Director Hidayat Khan, Dr Salahuddin Khan and Dr Mehfooz Khan who also highlighted the importance of Urdu language.