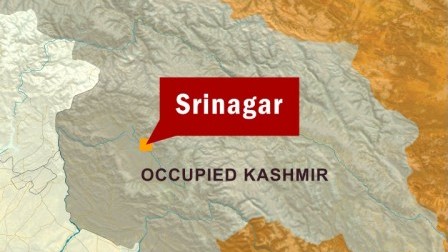 ---
SRINAGAR: Rights watchdog Amnesty International concluded on Monday its first visit to Indian Kashmir since an armed struggle against Indian rule engulfed the region more than 20 years ago.

However, the team wasn't allowed to visit detainees languishing in the jails of the disputed state. "The visit was aimed at securing a better understanding of the current human rights situation," the two-member Amnesty team said in a brief statement at the end of its week-long visit. The team said it held discussions with senior state government officials, Kashmiri leaders and a host of NGOs, including local rights groups.

It also "conducted research" into cases of preventive detention, but a request to visit detainees in the main jail of Srinagar was denied. Allowing the visit was seen as a concession by the Indian government, which has been accused of a range of human rights violations in Kashmir over the past two decades, including allegations of arbitrary detention, torture and extrajudicial executions.

In a separate statement on Monday, Kashmir Chief Minister Omar Abdullah said the visit was a "clear indication" of the government's commitment to "openness and transparency." Abdullah said the "gun culture" fostered by two decades of violence had taken a heavy civilian toll and stressed any security personnel found guilty of rights violations had "been brought to book." He added that his government was open to suggestions and willing to take "corrective measures wherever required."

Anti-India sentiment runs deep in Kashmir valley, where the struggle against Indian rule that erupted in 1989 has claimed 47,000 lives, according to official figures. However, Kashmiri leaders and NGOs say the death toll is much higher.

Published in the Express Tribune, May 25th, 2010.