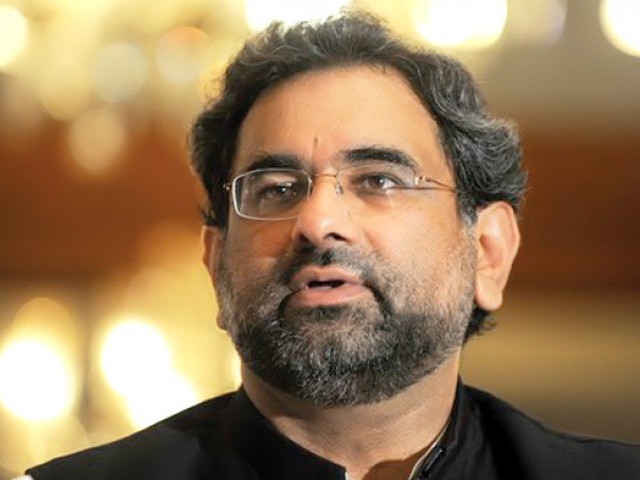 ---
KARACHI: Pakistan believes in peaceful co-existence, and its desire for peace must not be taken as a sign of weakness, said Prime Minister Shahid Khaqan Abbasi while addressing a commissioning parade at the Pakistan Naval Academy here on Saturday.

"Pakistan does not harbour any aggressive designs, and our forces, including the Navy, are fully prepared to face any challenge," he said, adding that any disguised or unnatural arrangement for supremacy would not succeed, nor would it serve the purpose of peace and stability.

The prime minister said, "The people in this region deserve a better quality of life, as well as progress and prosperity, which can only be achieved by following a policy of cooperation and coherence. We ought to engage constructively and direct our energies towards the common good of our people."

He said he felt satisfied stating that the Pakistan Navy had been effectively contributing to the overall national security.

PM inaugurates work on white oil pipeline

"In the wake of the game-changing CPEC and the development of the Gwadar Port as its 'pivot and enabler', maritime security all along the coast has assumed greater significance. Wherein, it is reassuring to note that the Pakistan Navy is resolute and will safeguard Pakistan's maritime interests," he said, adding that the government was also determined to provide all the needed support to the navy to make the seaward defence impregnable and to promote the blue economy.

Extending felicitations on "achieving this milestone", Abbasi advised the young officers to lead by their conduct, character, knowledge and foresight.

"A leader is always courageous and steadfast while still being open to new ideas. He is also one that is calm in the face of adversity," he said. "Instilling unity and a sense of purpose in your team while ensuring that the state's interest always comes first should always be in an individual's consideration."

Earlier in his welcome address, Pakistan Naval Academy Commandant Commodore Syed Faisal Hameed highlighted the salient features of the officers' training. He told the audience that the commissioning term comprised 103 midshipmen, including 57 from Pakistan, 22 from the Kingdom of Saudi Arabia, 15 from Qatar and nine from Bahrain. He added that 26 cadets from the Short Service Commission course were also commissioned.

PM inaugurates work on white oil pipeline

On the occasion, PM Abbasi gave away prizes to the winners. Midshipman Syed lrtaza Haider Naqvi was awarded the coveted Sword of Honour for his best performance in the course. Besides, Midshipman Muhammad Aftab Nabi won the Academy's Dirk; Cadet Dayyan Ahmed was given Chairperson Joint Chiefs of Staff Committee Gold Medal; Cadet Abdullah Shaheen from Bahrain was awarded Chief of the Naval Staff Gold Medal; and Cadet Muhammad Mohsin Habib clinched the Commandant Gold Medal. Proficiency Banner was awarded to Forecastle Squadron.

Earlier on his arrival, the prime minister was received by Chief of Naval Staff Admiral Zafar Mahmood Abbasi. The ceremony was attended by a large number of senior military officers, ambassadors, defence attaches of various countries, civil dignitaries and parents of passing out midshipmen and cadets.


COMMENTS
Comments are moderated and generally will be posted if they are on-topic and not abusive.
For more information, please see our Comments FAQ