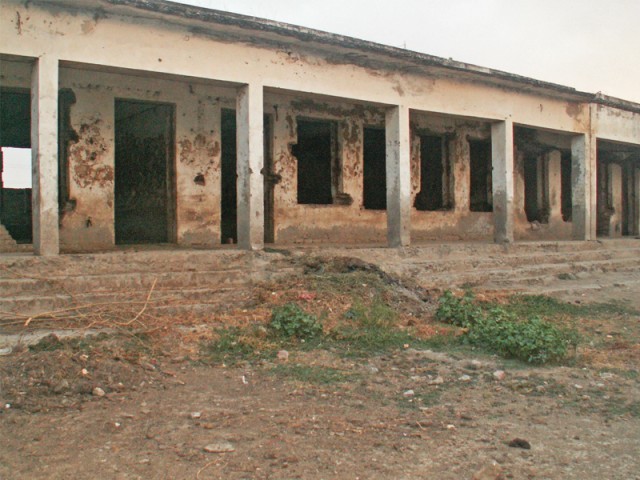 ---
KARACHI: The Supreme Court observed on Thursday that the basic responsibility of those appointed as secondary teachers was to teach students at government-run schools, as it dismissed appeals of 85 'ghost' teachers in the provincial education department.

A two-judge bench, comprising justices Gulzar Ahmed and Sajjad Ali Shah, passed this ruling while rejecting appeals filed by 85 'ghost' employees of the provincial education department, at the SC's Karachi Registry.

The appellants had approached the apex court against the Sindh High Court's order dismissing their petitions against removal from their jobs over absenteeism.

Their lawyer told the court that the appellants were performing their duties as supervisors for the last 15 to 20 years in the education departments in different districts.

It was alleged that the education authorities posted 1,400 supervisors on the posts in the cadre of teaching staff. Later, the government appointed 200 new monitors in their place, the lawyer added.

Health department infected with 1,200 ghost doctors

The additional advocate-general contended that these supervisors were hired for the training of teachers but were found involved in also recording attendance as teachers at the government schools. He maintained that such illegal practice was curbed by introduction of the biometric attendance system at the schools.

The judges observed that the government's act of posting the secondary teachers as supervisor was wrong.

"The basic responsibility of those appointed as secondary school teachers are to teach," remarked Justice Shah. "But, the problem is that want to enjoy as officers and just roam around," he added.

The apex court's judge went on to further remark that their basic responsibility was teaching, but they did not want to teach.

With these observations, the bench dismissed appeals, maintaining the high court's order.

Cops hiring and firing

The same bench, meanwhile, directed the Sindh inspector-general of police to submit details mentioning the number of the appointments and suspensions in the police department between 2012 and 2015.

Police don't spare the rod with Sindh's teachers

The apex court also asked the police chief to clearly mention the number of employees who were removed from service along with details of allegations against them and how many of them were restored to their posts by the Sindh Services Tribunal.

These directives came during hearing on appeal filed by a Sindh police employee, Faizan, who complained that after his suspension in the light of the SC's order he was restored by the services tribunal, but the government was not implementing the tribunal's orders.
COMMENTS
Comments are moderated and generally will be posted if they are on-topic and not abusive.
For more information, please see our Comments FAQ