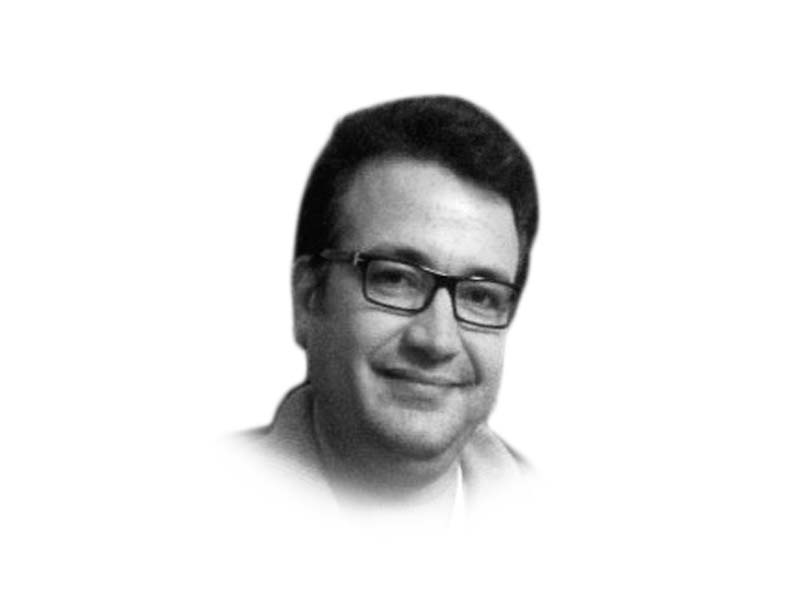 ---
As the traditional proponents of globalisation are slowly and gradually receding, and with the visible shift of power from the West to the East, the role of China in Asia and globally is rapidly becoming prominent. Countries in the region and beyond are increasingly looking to China for guidance and support. As far as South Asia is concerned, peace and stability is a pre-requisite for China to realise its development and leadership roles in the region.

In that context, relations between two key states of South Asia, Afghanistan and Pakistan, is of strategic importance to China. The vision of President Xi for a well-connected world, via sea, road and railway networks, of which the China-Pakistan Economic Corridor (CPEC) is an important component, cannot be fully realised without fixing the bilateral relationship. In October this year, Afghan President Ashraf Ghani was reported to have stated in New Delhi that his country will not allow Pakistan access to Central Asia unless the latter provides it land access to India through the CPEC projects.

As we speak, relations between the two countries continue to be characterised by chronic mutual suspicions, with both sides blaming each other for the existing fragile security situation in the two countries, where terrorist groups continue to be active. Both sides blame each other for providing safe havens to these groups. The recent terrorist attack on a university dormitory in Peshawar in which nine students were killed and many others injured, and the subsequent statements issued by the government of Pakistan which said that the attack was handled from Afghanistan, is the latest example of the deplorable state of relations between the two.

CPEC provides a significant ray of hope to the people of Pakistan, which will offer them better job opportunities and an environment more conducive to economic development. These hopes are not unrealistic. However, without an improved security situation, fears exist that their hopes may be shattered if investors continue to be scared for the safety of their investment. And as Afghanistan and Pakistan have been termed conjoined brothers, security situation in one country has a direct bearing on security situation in the other.

However, not only Afghanistan and Pakistan, but China, Iran and India constitute an essential part in this brotherhood. This is so because without all these actors being in cordial relationship or at least in working relationship, their respective dreams of economic development may remain just dreams for a long time to come. Relations between Afghanistan and Pakistan are intimately connected with their respective relationships with India. Pakistan has legitimate concerns with regard to the massive diplomatic and development presence of India in Afghanistan, with the explicit support of the US. Add to that Afghanistan's reliance on Pakistan for access to the sea and to India by land, and its reluctance to allow a free flow of people and goods between Afghanistan and India, given the fraught nature of Indo-Pak relations.

This is a complex mix of relationships, in which China has to navigate for its own national interests with taking into account the interests of other regional actors. China has in fact an uphill task to fulfill, that is, to help evolve a solution in this twisted environment in which all the aforementioned actors win.

It is time that China provided its leadership for a grand and candid regional dialogue in which the concerns of all regional states, including Afghanistan, India, Pakistan and Iran, are put on the table. Such a dialogue process under the Chinese leadership can go in parallel with the existing quadrilateral process of which China is already a part, with Afghanistan, Pakistan and the US. This is needed because without a dialogue process under the Chinese leadership, every actor in the region will try to undermine regional projects, such as CPEC. The failure of the South Asian Association for Regional Cooperation to integrate the region offers a lot of lessons for all of us who seek regional connectivity.

China is in an advantageous position as far as facilitation of a dialogue process between Afghanistan and Pakistan is concerned. It has cordial relations with both countries. Both look towards China for meeting their objectives of economic development. Beijing has secured several key projects in the mining sector in Afghanistan, which remain dormant due to the bad security environment and the consequent bad economic situation in Afghanistan. These raw materials have a significant value for industries based in China as well as the ones planned along the CPEC routes. Moreover, the ambitious goals as set out for CPEC projects will entail the necessity of peace in Afghanistan and access to its market. All these aims are at risk without an improved security situation in the Af-Pak region.

The cooperation which existed in the territories now controlled by Afghanistan, China and Pakistan in ancient times, when the Silk Road connected this region and peoples of the region interacted economically, culturally and socially, needs to be revived. President Xi's vision for One Belt One Road, of which CPEC is an important component, seeks exactly that. But in order for that to truly materialise, a cordial trilateral relationship is a pre-requisite.

Published in The Express Tribune, December 21st, 2017.

Like Opinion & Editorial on Facebook, follow @ETOpEd on Twitter to receive all updates on all our daily pieces.
COMMENTS
Comments are moderated and generally will be posted if they are on-topic and not abusive.
For more information, please see our Comments FAQ