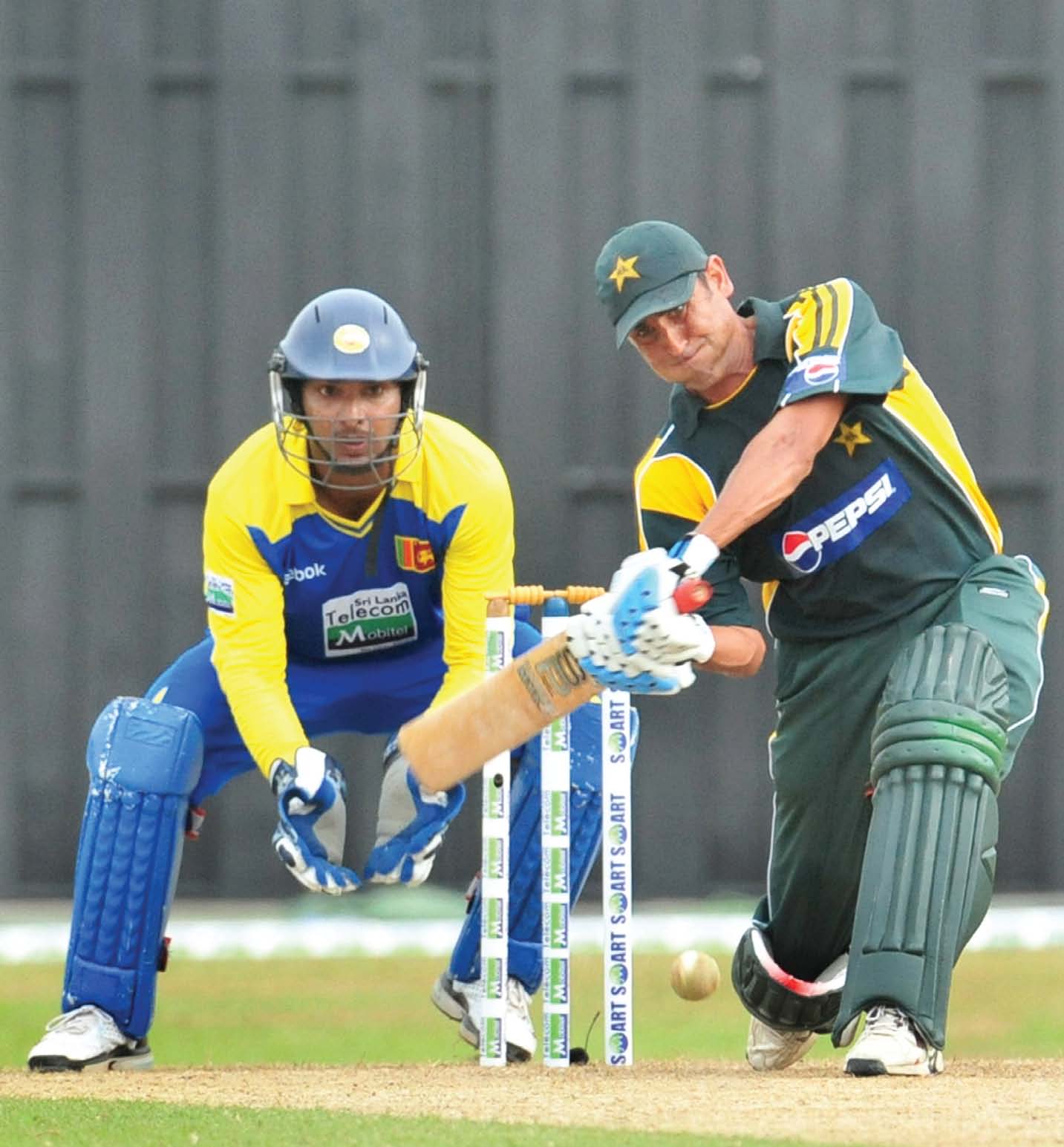 ---
KARACHI: The Pakistan Cricket Board (PCB) Chairman Ijaz Butt has agreed to review punishments handed out to seven players following a meeting with members of the National Assembly in Islamabad yesterday.

Following the growing number of match-fixing allegations hurled at players from former coaches and senators, PCB officials as well as former captain Younus Khan and former coach Intikhab Alam were summoned before the MPs to discuss future of Pakistan cricket and answer the allegations.

"Today's meeting, I want to put it on record, was one of the most constructive meetings I've had in last 18 months and we assured them on reviewing the penalties on the players but after getting the arbitrator's report," Butt told reporters after the meeting with the National Assembly Committee on Sports.

On the contrary, PCB Chief Operating Officer Wasim Bari opted to lash out at senior players for launching conspiracy against each other for the sake of captaincy. He pointed out the Shoaib Malik, Younus, Mohammad Yousaf, Shahid Afridi and Kamran Akmal were the individuals involved in conspiring against the captain.

Alam, Pakistan's coach on the ill-fated tour of Australia, once again raised concerns about the players' cognitive content and questioned their ability.

"These players lack ethics, education and even morals," Alam said during the meeting. "Even if a player was told not to sweep under any condition, he did so without paying any attention to what they had been told for their own good."

The PCB had placed indefinite bans on former captains Younus and Yousuf while slapping Malik and Rana Navedul Hasan with year-long bans. Afridi, Kamran Akmal and Umar Akmal were handed out fines and put on probation.

Following the meeting, Younus pledged to make a return to the Pakistan team and asked the asked the lawmakers for justice after being banned, denying that he ever created problems within the team.

"I was banned without giving a chance to clarify my position and I want justice because I want to play for my country again," a frustrated Younus said at the meeting. Younus said he had never created any problems or rift in the team.

"I pointed out problems within the team to the PCB and they banned me," added Younus, who replaced Malik as captain in January 2009. "Malik thought that I contrived to replace him as captain which wasn't true."

The former captain was banned on charges of "infighting in the team" which resulted in a negative influence on the members and for conspiring against former captain Yousuf. "If someone asked the board that how I could be against Yousuf whose return into the side is only because of me when he was in the Indian Cricket League."

Younus said he had received offers to play outside Pakistan.

"My career has been derailed because of this ban and although I am getting offers to play in England and South Africa, I want to play for my country, for my people," said Younus who signed for Surrey in England. "Despite everything I will make my return into the side even if it takes another two years."

The PCB chairman backed Younus as a player "who always played for the country."

"Younus is a patriot and has always played for the country and I am sad that his career was derailed by same baseless allegations of match-fixing by a parliamentary committee member," said Butt, referring to allegations levelled by former sports committee chairman, Jamshed Dasti, over Pakistan's semi-final defeat against New Zealand in the Champions Trophy held in South Africa last year.

Younus dropped an easy catch in that match and Pakistan went on to lose the semi-final.

The PCB is due to name the captain and squad for the Asia Cup and Pakistan's tour of England today.

BACK-TRACK

Aaqib goes back on his words

Former Pakistan assistant coach Aaqib Javed clarified his recorded statements in front of the NA committee yesterday. On the leaked inquiry committee video, Javed was heard commenting on Kamran Akmal's poor wicket-keeping and the missed run-out chance. "The run-out, that was shocking, really shocking. What did he do? How can this happen? I'm not sure [about Akmal's involvement], but my suspicions are pretty high. They are high because of other things I know about the process, the people in the surroundings," was what Javed had said in front of the inquiry committee. However, Javed made it clear that he was merely suspicious but had not pointed fingers at any individuals.

Published in the Express Tribune, May 25th, 2010.
COMMENTS (5)
Comments are moderated and generally will be posted if they are on-topic and not abusive.
For more information, please see our Comments FAQ