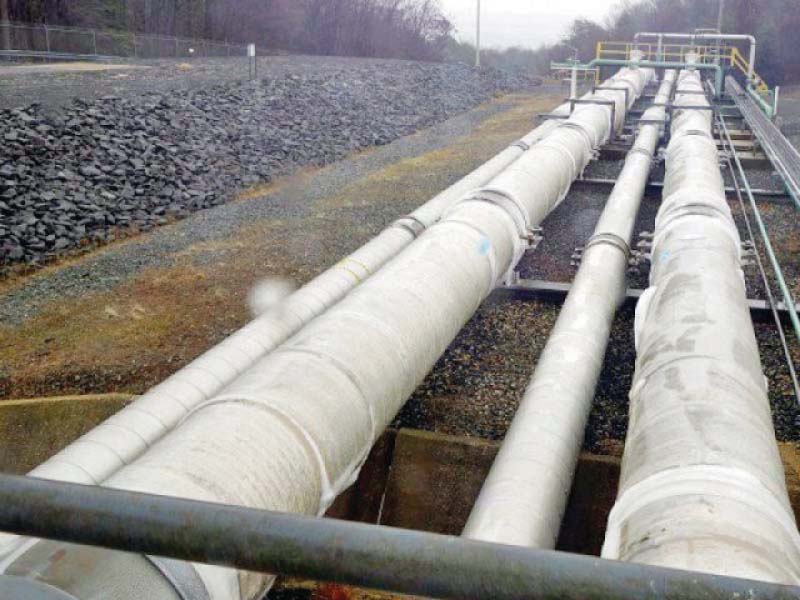 ---
ISLAMABAD: As Russia faces trouble in executing the $2-billion North-South gas pipeline project in Pakistan in the face of sanctions slapped by the United States on some Russian companies, the Shanghai-based Silk Road Fund has committed to financing the vital energy supply scheme, says a government official.

Encouraged by the financing pledge from the Silk Road Fund, Pakistan and Russia are set to sign a project implementation deal on December 21 this year.

Earlier, Russian and Pakistani governments had signed an understanding in October 2015 for laying the North-South pipeline that would transmit imported liquefied natural gas (LNG) from Karachi to Lahore to satisfy fuel demand of some power plants.

LPG dealers take to the street against levy of taxes

Russia nominated state-owned RT Global Resources for project execution and it was required to sign a commercial agreement with Pakistan's Inter State Gas Systems.

Moscow agreed to lend $2 billion to Islamabad, which, in turn, would award the pipeline-laying contract to RT Global Resources without inviting any bids. Pakistan was to contribute 15% equity while 85% funding had to be provided by the Russian company.

President Vladimir Putin was also scheduled to arrive to perform the groundbreaking ceremony of the project.

However, RT Global Resources was under US sanctions, sparking trouble for Pakistan and Russia in pushing ahead with the project.

Russia is the second-largest producer of natural gas in the world and is seeking to diversify its export markets after a spat with the US and European Union - its key gas buyer - over the Ukrainian region of Crimea.

Now, in a bid to kick off work without any hiccups, Chinese companies would become partners in building the gas pipeline, which would snake through 1,100km with transmission capacity of 1.2 billion cubic feet per day.

The pipeline will be laid based on the build, operate and transfer model. Pakistan will get control of it after 25 years.

"Chinese companies are looking to get a share in the North-South pipeline by providing financing through the Silk Road Fund," the official added.

This came after a Chinese company could not secure the LNG Gwadar pipeline and terminal contract as the Pakistan government shelved the project apparently in the wake of Saudi Arabian pressure over its tense ties with Qatar - a key LNG supplier to Pakistan.

China established the $44.5-billion Silk Road Fund in 2014 to fund the construction of power plants, rail lines, ports and other infrastructure in countries along the route of the Belt and Road Initiative (BRI).

China wants to use the fund to support trade and economic integration through massive infrastructure investments under the BRI in over 60 countries along the ancient Silk Road trade routes that connect Asia and Europe.

Rlng-Based: K-P to get 660MW power plant

Chinese investments and trade with these countries have continued to increase with ongoing projects including direct cargo train links with European cities as well as highways and railways connecting China's Xinjiang province with Pakistan's Gwadar Port in the Indian Ocean.

Earlier, Pakistan was unable to execute the Iran-Pakistan gas pipeline project for years as international sanctions on Tehran prevented it from pressing ahead with the plan.

Pakistan has worked on a model similar to the North-South pipeline with China under which a Chinese company will lay an LNG pipeline from Gwadar to Nawabshah and build an LNG handling terminal at the deep-sea port at a cost of $2.5 billion.

Published in The Express Tribune, December 20th, 2017.

Like Business on Facebook, follow @TribuneBiz on Twitter to stay informed and join in the conversation.
COMMENTS
Comments are moderated and generally will be posted if they are on-topic and not abusive.
For more information, please see our Comments FAQ