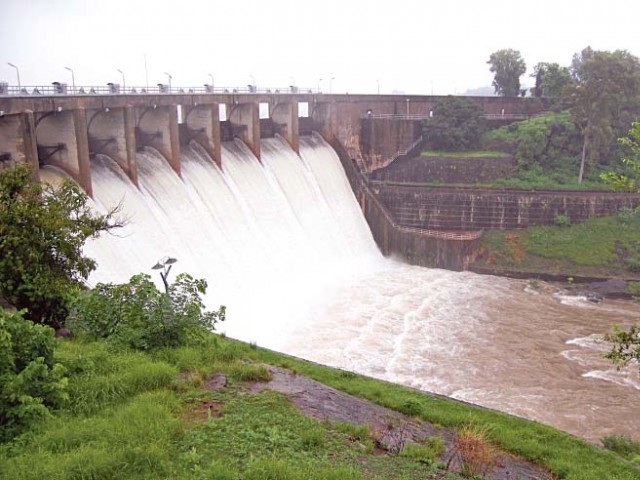 ---
ISLAMABAD: With uncertainty emanating from climate change complicating the scenario, experts have expressed concern over the country's water storage capacity being 10% of the annual river flow on average against the international standard storing rate of 40%.

Speaking on Tuesday in the inaugural session of a three-day international water conference on 'climate change and disaster risk management for sustainable development and business', they termed the insufficient storage capacity one of the major reasons behind an increase in extreme weather events like severe flooding and prolonged droughts. Such events had increased substantially in recent years, they said.

Water wars: In AJK, Pakistan races to tap the Himalayas

It is estimated that Pakistan needs to increase its storage capacity by 22 billion cubic metres by 2025 to meet the expected requirement of 165BCM and avoid a water crisis.

Addressing the conference, Planning Commission Deputy Chairman Sartaj Aziz said there was a dire need to review the entire water management system to counter the biggest threat of water scarcity. "Figures of the new census reveal that our population growth rate has increased from 2 to 2.4%, creating big challenges of generating more resources to cater to the basic needs, including food and water," he said.

He said the conference would help highlight the most alarming issue of water and related challenges caused by changing climate. He also apprised the audience of the government's ongoing projects to overcome the water challenges.

The conference aims to address water sustainability challenges from the perspectives of access, equity, hazards and policy reforms. Pakistan Council of Research in Water Resources (PCRWR) Chairman Muhammad Ashraf told The Express Tribune the major focus on the first day of the conference remained on critical issues and challenges faced by Pakistan. He said chances were high that the situation would worsen in the near future if preventive measures were not taken well in time.

"Climate change has now become a reality and its impact on Pakistan is worsening with each passing day. Under its impact wet seasons in the country are getting wettest and dry ones driest," he said. Pakistan is the 7th most vulnerable country to climate change and its major impact is on water resources.

WASA fails to supply water to Abbottabad

The speakers were of the view that water was the key element for socio-economic development and sustainability should not be viewed as a problem only of science, engineering or economics but also founded on values, ethics and equal contribution of different cultures.

They stressed that a comprehensive and consensus oriented national water policy was needed to pursue an effective strategy while keeping in consideration the climate change posing a serious threat to Pakistan's as well as the global water supply system.
COMMENTS
Comments are moderated and generally will be posted if they are on-topic and not abusive.
For more information, please see our Comments FAQ