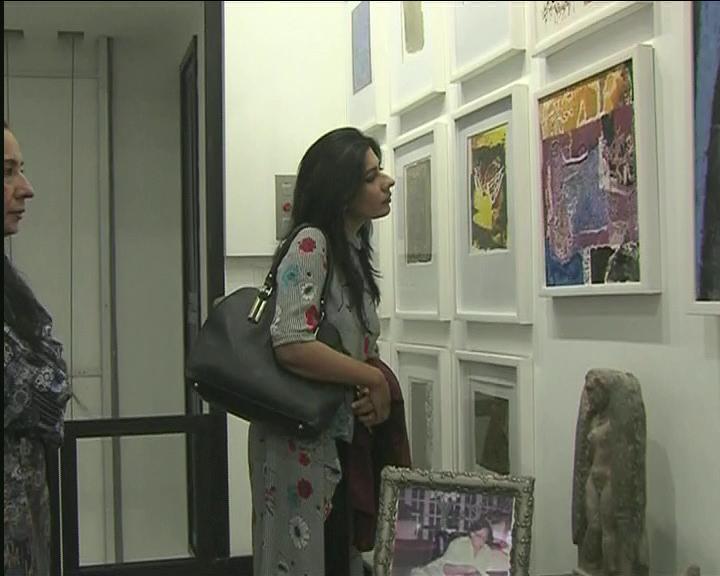 ---
KARACHI: Pakistan Peoples Party Senator Aitzaz Ahsan inaugurated the Jamil Naqsh Museum and the exhibition of his works which reflect the culture of the Subcontinent on Saturday.

Speaking to the media, Senator Ahsan said Naqsh is one of the most famous names in the art world. Naqsh is a reclusive painter who resides in London. He has lived abroad but he did not let that weaken his love for the traditions of his country, said the senator. Naqsh's services span many decades during which he has highlighted our traditions and art on international level, he said.

The senator emphasised that the importance of art should be highlighted in Pakistan. He said the nation is proud of Jamil Naqsh and his art.

"He presented our traditions in a manner that did not need words," he said

The artist has depicted pigeons and doves as symbols of peace. His work has also highlighted the power of women, such as Sassi, Marvi and the Rani of Jhansi among others. The eyes of women in Naqsh's paintings seem to be saying many things. The subject is painted from different angles and every painting seems to be presenting a different message. Most of the work on display was painted by Naqsh between 1960 and 2000.

Husn-e-Jamil: Jamil Naqsh's work 'immortalised' at his namesake gallery

Senator Ahsan said formation of political alliances when elections are close was not unusual. "I can see the elections taking place on time," he said. He said in the case of Nawaz Sharif, he had accepted the allegations against him. He could not present his money trail in the court, the senator explained, adding that Imran Khan provided evidence to support his money trail. Senator Ahsan said the future of the PPP is bright but there are chances of internal rifts in the Pakistan Muslim League – Nawaz widening.

Appreciating Naqsh's work, Dr Sethna said the Jamil Naqsh Museum will be important for the residents of Karachi. The purpose of dedicating the whole museum to Naqsh's works is to provide the younger generation a platform where their work will get appreciation, he said. Jamil's work highlights nature and he won many awards for his fabulous artwork, including a presidential award for performance and the Shakir Ali Award.

"The gift of the museum for Jamil from his friends not only lauds his services but also encourage the next generation of artists," said Dr Sethna.
COMMENTS
Comments are moderated and generally will be posted if they are on-topic and not abusive.
For more information, please see our Comments FAQ