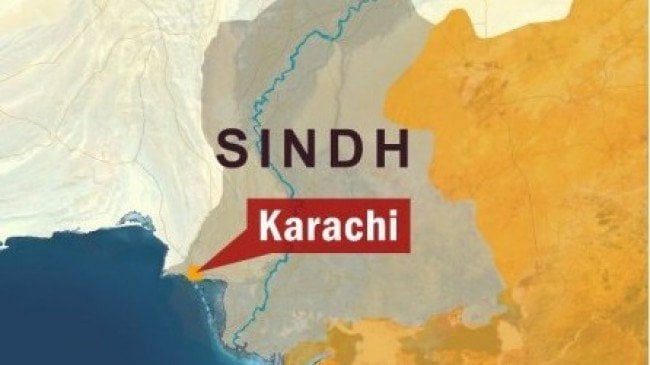 ---
KARACHI: A seven-day-old baby who was born with his heart outside his chest died on Monday during treatment at the National Institute of Cardiovascular Diseases (NICVD).

The baby was born in Kandiaro to Ata Muhammad and Chandni, who is being treated at a hospital in Kandiaro. He was brought to Karachi on Friday, May 21, and admitted to the National Institute for Child Health (NICH). A team of expert paediatrics and cardiologists decided to operate upon the baby on Monday, while the baby was being kept in the intensive care unit at NICH. However, the baby died before the operation. The baby's uncle told Express News that they believed that the doctors had not dealt with the case properly and had kept the family in the dark.

He said that all the drips, injections and medicines that the doctors prescribed were not available at the pharmacy inside the hospital and had to be purchased from outside. The uncle added that he protested against the doctors' attitude after which the baby was shifted to NICVD. Doctors who examined the baby on Friday said that his weight was lower than normal and his heart was also beating at a faster rate.

NICH Executive Director Professor Jamal Raza explained that this condition occurs when the chest bone and skin of the baby are unable to join during pregnancy, making the heart beat prominently outside the chest. The probability of this condition is one or two in 10 million.

Published in the Express Tribune, May 25th, 2010.