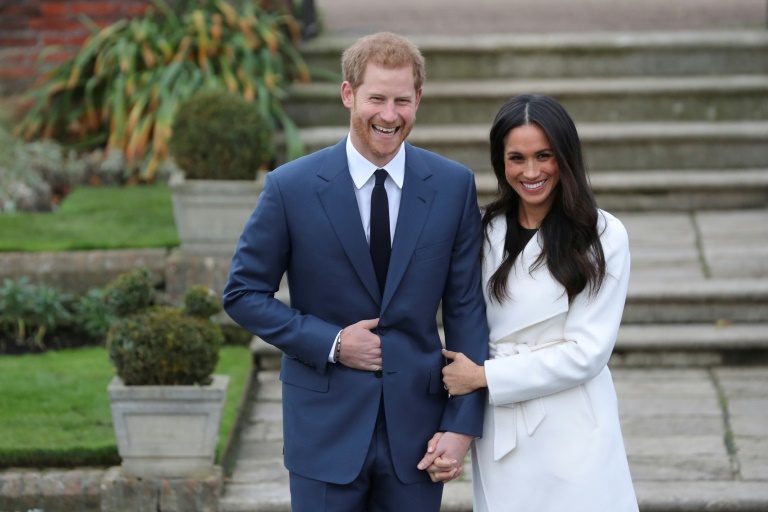 ---
LONDON: Britain's Prince Harry and US actress Meghan Markle will marry on May 19 at St George's Chapel in Windsor Castle near London, Kensington Palace said on Friday.

"His Royal Highness Prince Henry of Wales and Ms Meghan Markle will marry on 19th May, 2018," the couple's official residence said in a statement.


His Royal Highness Prince Henry of Wales and Ms. Meghan Markle will marry on 19th May 2018.

Today's announcement follows earlier confirmation of the month of the wedding and its location at St George's Chapel, Windsor Castle. pic.twitter.com/7pgdRM90Na

— The Duke and Duchess of Cambridge (@KensingtonRoyal) December 15, 2017


Royal officials last month announced 33-year-old Harry's engagement to the 36-year-old divorcee, who is best known for her starring role as a lawyer in the hit television show Suits.

Princess Diana's biographer is writing a book about Meghan Markle

Markle is planning to get baptised in the Church of England ahead of her marriage and will apply for British citizenship, as well as giving up her international charity campaigning.

The couple are living in Harry's cottage on the grounds of Kensington Palace with Markle's beagle Guy.


PHOTO COURTESY: E! ONLINE

St George's Chapel is where Harry was baptised and has been the scene of numerous royal marriages, particularly in the 19th century.

Hundreds of people greeted the couple on their first royal visit earlier this month in the city of Nottingham in central England.


PHOTO COURTESY: TELEGRAPH

Markle will also spend Christmas with the British royal family at Queen Elizabeth II's private Sandringham estate in eastern England. She is the first fiancee invited to Christmas by the royals.

A source said, "Meghan will be put through a number of training scenarios in which she will be a hostage who needs to be rescued."

They added, "She will be tied to a chair and members of the SAS with sub-machine guns and live ammo will fight their way into the building and rescue her."

They went on to say, "The training will be very realistic, pretty tough and can be very scary. Meghan will be told what to do and then given a chance to put what she has been taught into practice."
COMMENTS
Comments are moderated and generally will be posted if they are on-topic and not abusive.
For more information, please see our Comments FAQ