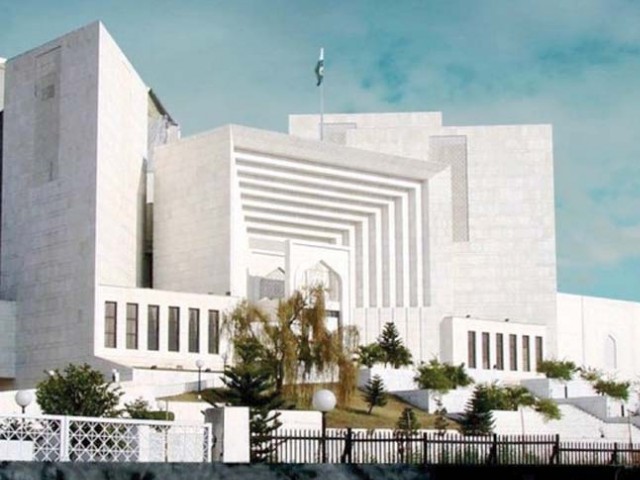 ---
ISLAMABAD: The apex court, on Thursday, sought a detailed report from the chief secretary Balochistan and DG Federal Investigation Agency (FIA) about the recent killings in Turbat.

I am alive because our vehicle broke down, says Turbat massacre survivor

A three-member SC judge bench, headed by Chief Justice Pakistan Mian Saqib Nisar, was hearing a suo motu case regarding the killing of 20 people in Balochistan whose bullet-riddled bodies were found in Turbat, Buleda and Kech in November.

The victims hailed from different districts of Punjab and were brought to Balochistan by human traffickers to be further transported to Iran, crossing the border illegally.

Taking notice of the matter, the CJP questioned Inspector General of Police (IGP) Balochistan and DG FIA in the suo motu with regard to the steps being taken to curb such incidents in the future.

"Are incidents like these a matter of pride for the institutions, agencies and the nation?" the CJP asked.

"What is the role of FIA? Why are such incidents happening? Why are the agencies unaware?"

However, the DG FIA Bashir Memon admitted that due to a lack of available resources, they cannot control incidents of human trafficking and told the SC bench that Turbat killings had sectarian and terrorism links and not human smuggling.

"The suspects who have been arrested and sent to jail will be released on bail," remarked the DG FIA.

Meanwhile, the chief secretary Balochistan told SC that extremists had been confined to two districts in the province due to action by the agencies. "The killings happened in the same districts," he added.

The hearing of the case was later adjourned until the first week of February next year.

A large number of people from Punjab and other parts of Pakistan attempt to sneak into Iran illegally on their way to Greece and other European countries in search of greener pastures.

15 men from Punjab found dead in Kech

Kech district is considered to be one of the sensitive districts in the province. Militants in the area have repeatedly attacked labourers, security forces and pro-government politicians in the area.