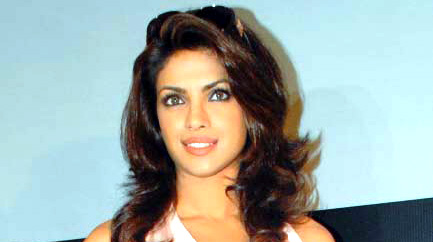 ---
NEW DEHLI: Women-centric themes seem to have caught Bollywood's fancy yet again, with Priyanka Chopra's Saat Khoon Maaf, Sonam Kapoor's Aisha, Kareena Kapoor and Kajol's Stepmom remake and Rani Mukerji and Vidya Balan's No One Killed Jessica about to release. But the questions remains; will these movies go on to become hits?

Directed by Vishal Bharadwaj, Priyanka Chopra's Saat Khoon Maaf is based on Ruskin Bond's story Susanna's Seven Husbands, about a woman who kills her seven spouses. "It's too early to speak about Saat Khoon Maaf but it will be a very unique film for sure," said Chopra. "The character is one of the toughest of my life...so scared...Don't know how I'll pull it off." Sonam Kapoor's Aisha is an adaptation of Jane Austen's novel Emma, and is about the perils of misconstrued romance and revolves around the female protagonist.

Then there is Karan Johar's remake of Hollywood movie Stepmom, a heart-warming tale of two women which stars Kareena Kapoor, Kajol and Arjun Rampal in the lead and is being directed by Siddharth Malhotra. Mani Ratnam's much-awaited film Raavan stars two men, Abhishek Bachchan and south Indian star Vikram, however it is Aishwarya Rai who is being described by her co-stars as the "hero" of the film. Rajkumar Gupta's No One Killed Jessica which is inspired by the 1999 murder of model Jessica Lall has stolen the media limelight and stars Vidya Balan and Rani Mukherji.

Nevertheless until now there have not been many films with women-centric themes and most of them failed at the box office. According to Shah Rukh Khan, "Our society has its own limitations. Certain ideas will be unacceptable to our audience... We don't see women as powerful entities. Even today, most heroes will say, 'I want a homely wife who will take care of my kids and look after the house'. Only when women progress, will the scripts progress too."

"Women are so under-represented, particularly threedimensional women. As a female director, I always take female protagonists that are very strong, vibrant and ultimately very truthful," said Britain-based Indian filmmaker Gurinder Chadha.

The portrayal of a female character of substance had its fair share in movies like Dor (2006), Silsilay (2005), Tehzeeb (2003), Filhaal (2002), Zubeidaa (2001), and Fiza (2000), but none of these films were commercial successes.

The list of women-driven films that were successful at the box office is not very long. One of the few such films is Madhur Bhandarkar's Fashion, which narrates the story of the rise and fall of two models. Fashion not only got rave reviews, it also set the cash registers ringing. Both the female leads, Priyanka Chopra and Kangana Ranaut, won their first National Award for convincingly portraying the dilemma of fashion icons. Page 3 which starred Konkona Sen Sharma also became a National Award winner and was lapped up by the audiences. Other successes include Kya Kehna (2000), Astitva (2000) and Dushman (1998). Bipasha Basu's Corporate (2006) won critical acclaim and was a moderate success. Similarly, Vishal Bharadwaj's recent production Ishqiya received positive reviews but was not a success commercially.

In the 1980s and 1990s, Bollywood produced a mix of female-oriented movies such as Umraao Jaan, Prem Rog and Damini which were hits while art films like Mirch Masala, Sardari Begum and Fire earned critical acclaim. But at the end of the day, women are generally presented as decoration pieces to fulfil the glamour quotient of a Bollywood movie.

Published in the Express Tribune, May 25th, 2010.
COMMENTS (2)
Comments are moderated and generally will be posted if they are on-topic and not abusive.
For more information, please see our Comments FAQ