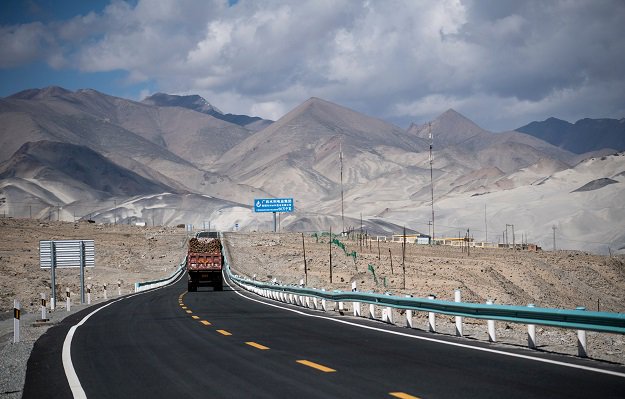 ---
ISLAMABAD: The Pakistani economy is going through a 'Creative Destruction' of sorts. Firms without value addition, global market connectivity and innovation are dying a 'peaceful death' or re-locating. Unemployment level remains high. The official data are not credible. There is a lack of implementation machinery for facilitating Chinese private sector's MoUs, deals, contracts and agreements.

Only big ticket projects by state-owned enterprises are being monitored by officials. The Board of Investment (BoI) mandarins lack corporate capacity, knowledge of global best practices, legal and marketing professionalism and have only English-speaking and may be some drafting skills.

The private sector has failed to move beyond 'family businesses', better known by the acronym 'seth culture'. The private sector has entrenched domestic lobbies in the economy, while the public sector confronts institutional tussles and adopts a solo flight approach. The ruling political class lacks vision, integrity and leadership, with a culture of nepotism, favouritism, and cronyism in governance.

There is also a lack of collective leadership, consensus, compromise, co-existence and teamwork among the various state organs of power along with a lack of consistency in public policies. The small intellectual elite has been either sidelined or has chosen a 'monastic life' disgusted to see the affairs of the state, ever since the departure of the founding father Quaid-e Azam Muhammad Ali Jinnah and the first Prime Minister Shaheed Liaquat Ali Khan.

Can CPEC cause Dutch disease?

Pakistan needs to attract Chinese private sector investors by offering additional incentives. Their investment in small and medium enterprises by way of joint ventures will bring in 90% of the investment envisaged under industrial zones or SEZs of China Pakistan Economic Corridor (CPEC). The existing policies are inadequate with Pakistan unfortunately becoming a captive market for existing monopoly investors, who blackmail the government, and an import mafia which remains keen to import anything or everything, in cohort with the concerned state institutions that destroys domestic economic activity.

An indication of this is visible as to how Pakistan's 'Oil Bonanza Surplus' of $14 billion from 2013-2017 due to falling oil prices, was dissipated on increasing consumer goods imports which has sent the current account deficit to a historic high.

Pakistan's human resources with nearly two-thirds of the population below the age of 30 years are its greatest asset. Its strategic geographical location is also a great advantage, but not the only one. Social capital is yet another with the most resilient, passionate and determined population. Natural resource endowments are another plus with eleven minerals included in top ten of the world's reserves and an irrigation system which is the world's second largest.

Pakistan boasts of eight climatic zones, 14 vegetation zones and four topographic zones. The country is blessed with a natural solar belt and a wind corridor. Almost half of the country sits on Shale gas reserves, which can be exploited with the availability of affordable technology. The Makran coastline is richly endowed with 'Condensed Ice Gas hydrates'. Now the technology to harness it has become affordable and available, with the Chinese showing the way. The list can go on and on.

CPEC worth $62 billion is a flagship project of the Belt and Road Initiative. Besides energy, infrastructure, transport and Gwadar Port development, the most important component of CPEC is the development of the industrial zones, nine of which have been prioritised. These industrial zones also called special economic zones (SEZs) will house the thousands of Chinese industries and enterprises which are planning to relocate to Pakistan.

Since fiscal year 2013-2014, China's direct investment in Pakistan has been at the top among all the foreign countries, for three consecutive years. Chinese total investment in Pakistan has reached more than $5.4 billion, making it the largest investment destination in South Asia. The hype on the CPEC is justified as long as the necessary spade work on the various details of operational, technical, administrative, fiscal, security and institutional coordination aspects are addressed.

There is a great possibility for a quantum leap in Chinese investment with the relocation of Chinese industrial enterprises to the proposed 'Special Economic Zones' all along the routes of CPEC. The success of CPEC investments along with reforms will transform Pakistan's economy like never before.

Pakistanis are used to present others with surprises, whether on cricket grounds, battlefields or in geostrategic games, but the CPEC has surprised all Pakistanis. A lot of Pakistan's intellectual elite do not know frankly as to how to react. It is obvious that for a country which has been in 'Intensive Care Ward' of the international financial institutions (IFIs), struggling with a billion or two of FDI, to be offered the prospects of inflow of $62 billion (still evolving), is beyond imagination. Even more difficult to comprehend, is the fact that $20 billion of Early Harvest Power Projects are already nearing completion. It is apparent that Pakistan is fast catching up with the 'Chinese speed of growth'.

Not only China, but Russia, Central Asia, Afghanistan, Iran, Saudi Arabia, Europe and Africa are finding the CPEC as an 'economic bonanza' opening up 'new growth points' for wealth generation, in a recession-prone global economy. No wonder there is growing interest in CPEC.

However, for ensuring the full success of CPEC, there is need for adoption of an 'Enabling Policy of Comprehensive Reforms', in consultation with the private sector and 'Overseas Pakistanis' to ignite 'Chain Reaction' for Pakistan's industrial potential. In this respect, Pakistan could emulate the success of China in mobilising the overseas Chinese.

Sheer size of CPEC portfolio appals IMF

The comprehensive reforms could cover good governance, agriculture, industry, energy, taxation, SEZs, SMEs, civil service, electoral, land, labour, administrative structure, higher education, foreign trade, maritime, higher education, health, environment, social sector and community development, rural industrialisation, rural credit market and banking coverage.

The resultant consequences of inaction and lethargy to enact policy reforms have been a low rate of domestic savings, tax collection, FDI and low fixed capital investment, low factor productivity, poor innovation, low level of exports, poor innovation, backward vocational and technical skills level, widespread destruction of the cottage industry and decimation of the SMEs etc. Similarly, there is an urgent need for micro-level research in universities and think tanks, on the sector wise impact of CPEC on local industry (terms of trade), environment and society.

Pakistan also needs to strengthen the professional and institutional capacities of its private and public sectors in order to fully harness the openness of the Chinese market by promoting its exports, provide a level playing field to Chinese investments, promote interoperability with China's private sector, benefit from China's outgoing tourism boom by mutual relaxation of visas and develop the full potential of the border land route.

Those capacities will need to be created, which the 'Macaulay's system of education' has not allowed to be developed in the colonial slave societies. The most important of these is the capacity to think, research and innovate. There is also the need for revival of Pakistani social capital, our age old soft power values and work ethics to enhance the 'Total Factor Productivity', learning from Global Best Practices and success stories including China.

CPEC is a means to an end which ultimately is the economic take off of Pakistan. CPEC will become only 'supply side economics' without policy reforms, and will be unable to trigger the 'economic take off'. There is an absence of 'soft infrastructure', which increases the cost of doing business. It is important that Pakistan's think tanks, research bodies and policy-making institutions begin in earnest, identifying, conceptualising and drafting a series of 'policy reform packages' in every sector of society and economy, for submission to the parliament for priority enactment and executive agencies for speedy implementation.

If it does not, without timely wide-ranging comprehensive policy reforms, CPEC could develop into a debt trap. Time is of essence to avoid subsequent anarchy and chaos which can mutate into a 'colour revolution' of sorts. Precious time has been already lost. There exists now only a narrow time space between 2017-2020 to conceptualise, enact and implement the first phase of policy reforms, in order to realise the full potential of the economy. Those holding back reforms are in fact aiding Pakistan's return to the IMF with unpredictable consequences.

Once, China's Premier Zhou Enlai was asked about his views on the 'French Revolution'. He responded by saying that it was 'too early to comment'. Pakistan is among the best blessed and placed societies in the world.  Pakistan only needs to develop a sound political system through wide-ranging electoral reforms, creating a filtering mechanism to ensure integrity, merit, rule of law and justice.

London mayor-led delegation shows interest in CPEC

Pakistan has the potential to emulate China's success in less than two decades, if it can adopt wide-ranging policies and reforms under a collective leadership. The CPEC puts Pakistan at the 'epicentre' of a historic global transformation. Pakistan, however, needs a reformer, statesman and visionary like Deng Xiaoping, Lee Kuan Yew or Mahatir Mohammad, to make it happen. The 200 million people of Pakistan must have them.

The writer was Pakistan's Ambassador to Germany, Singapore and Mauritius. He spent a decade in China and is an author of several books. He is currently the Director of Chinese Studies Centre in National University of Science and Technology, Islamabad

Published in The Express Tribune, December 11th, 2017.

Like Business on Facebook, follow @TribuneBiz on Twitter to stay informed and join in the conversation.
COMMENTS (13)
Comments are moderated and generally will be posted if they are on-topic and not abusive.
For more information, please see our Comments FAQ