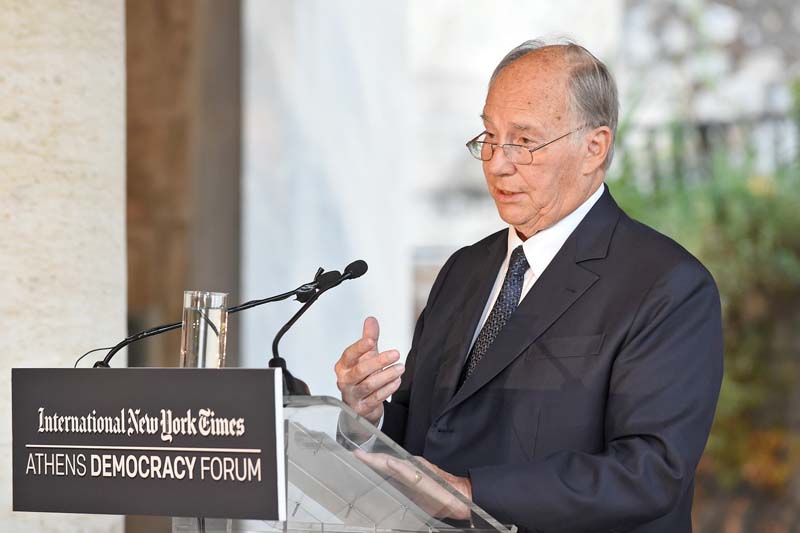 ---
CHITRAL: Spiritual leader of the Ismaili community Prince Karim Aga Khan on Saturday visited the Khyber-Pakhtunkhwa's Chitral district and addressed his thousands of followers, who had gathered at Garam Chashma and Boni areas.

Prince Karim, who arrived in Pakistan on Thursday and earlier held meetings with President Mamnoon Hussain and Prime Minister Shahid Khaqan Abbasi, was scheduled to reach the mountainous valley from Islamabad on a C-130 plane. However, due to bad weather, the Aga Khan arrived in the valley three hours late on the helicopter of the Aga Khan Foundation.

At the airport, he was welcomed by MNA Iftikharuddin, District Nazim Maghfirat Shah, Malakand's Commissioner Zaheerul Islam, Regional Police Officer Akhtar Hayat and Commandant Chitral Task force Colonel Moinuddin.

Aga Khan arrives today

Special arrangements were made at Garam Chashma and Boni to accommodate respectively 60 thousand and 80 thousand people, who had gather from different areas to see their 49th Imam.

Addressing his followers, Prince Karim laid emphasis on education and said peace and law and order were necessary for progress of the region. "Islam is the religion of peace and love, and we should give priority to these aspects over all other things," he added.

At the airport, the Chitral nazim briefed Prince Karim on the area's issues and highlighted the importance of establishing both air and road links between Chitral and Khorugh area of Tajikistan. Shah said these arrangements were very important for progress of the area.

Prince Karim said Chitral held a special place in his heart and that he was well aware of the issues of the area. The prince later stayed the night at the valley.