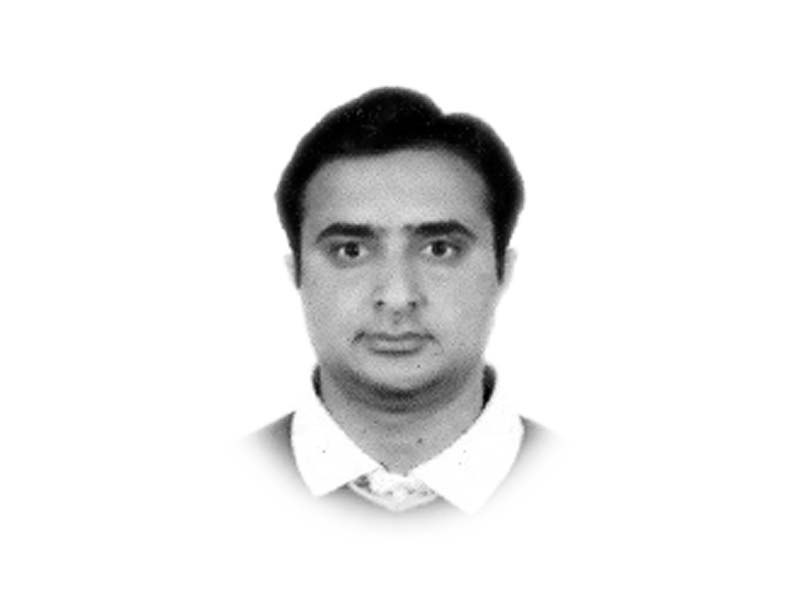 ---
Alliances are formed for horizontal cooperation among member states, including ensuring collective security, promotion of economic interdependence, etc. Alliances have often proved to be effective tools for solving problems among member states as well as with external actors. The recently-established Saudi-led Islamic Military Counter-Terrorism Coalition (IMCTC) and Pakistan's membership is in the limelight. This alliance is apparently based on the common threat, ie, extremism and terrorism in the Muslim world.

But will the IMCTC effectively achieve its objectives? Unfortunately, Saudi Arabia which has the potential to influence the entire Muslim world has often misused alliances for its personal interests. In the past, no alliance under Saudi supervision achieved its objectives. Take the example of the Gulf Cooperation Council (GCC). Recently, it received a severe blow after Saudi Arabia-led Arab bloc decided to send second or third level diplomats to attend the summit that was hosted by Kuwait, which tried to mediate between Qatar and the GCC. Interestingly, on the same day Saudi Arabia and the UAE announced a "new economic and military partnership." Saudi Arabia and its allies sent a clear signal to Kuwait that they neither support Kuwait's mediation nor do they want efficacy of any forum, which rejects Riyadh's domination and dictation.

Another example is the Organisation of Islamic Cooperation (OIC). It was the only platform of Muslim countries which was supposed to be effective in catering to the challenges of the Muslim world from external actors. But Saudi Arabia fully utilised this forum to enhance its influence on the Muslim world and against Iran. Traditionally, the OIC has always preferred to stay neutral and raise voice of the Muslim Ummah with unity among all members. However, Saudi Arabia tried to use the OIC for its interests. In August 2012, the late Saudi King Abdullah called an emergency Islamic summit to consider the issue of Syria's suspension from the OIC, one of the most politically divisive issues for member states at that time. Rather working on the promotion of Islamic solidarity, the OIC's approach gradually changed due to Saudi punitive measures. It convened an emergency meeting of the Council of Foreign Ministers in 2016 with the sole goal of thrashing one of its own member states — Iran. Resultantly, the OIC has become an ineffective, divided platform and has lost support and confidence of many Muslim countries and the Muslim Ummah.

The Arab League is also the victim of Riyadh's hegemonic behaviour. All members of the league have severe differences, thanks to Riyadh-led two major initiatives, ie, labelling the Muslim Brotherhood a 'terrorist movement' and slamming Syria amidst civil war in the country. Labelling the Muslim Brotherhood a terrorist movement led to criticism from Qatar, Tunisia, Morocco and Gaza. In 2014, Riyadh insisted to allow Syrian opposition to occupy official seats which was severely criticised by Algeria and Iraq. This hegemonic approach of Riyadh has been gradually dividing Arab nations and these alliances are not serving the the purpose of cooperation but division.

Rather 'promoting the culture of cooperation' at multiple levels, including economic, cultural and political, Riyadh's thrust remains on 'promoting fear of Iran among the regional Arab countries', and pressing them to act according to Saudi wishes.

It is unclear what Riyadh has achieved from extensive manoeuvering against Iran and its allies at various regional forums. However, it is clear that Saudi Arabia has miserably failed to isolate Iran in the region. Riyadh's manoeuvering has not only deepened sectarian rifts in the Middle East but also severely damaged the efficacy of existing regional and international alliances. History offers two lessons, if Riyadh becomes a member of any Muslim- or region-specific alliance: a) it will manoeuver against Iran with utmost desire to damage Iranian interests, b) if the alliance will not act desirably, Riyadh will either leave or convert it into an ineffective forum by introducing a new alliance or creating rifts among member countries. In this backdrop, the future of the IMCTC looks bleak.

Published in The Express Tribune, December 10th, 2017.

Like Opinion & Editorial on Facebook, follow @ETOpEd on Twitter to receive all updates on all our daily pieces.