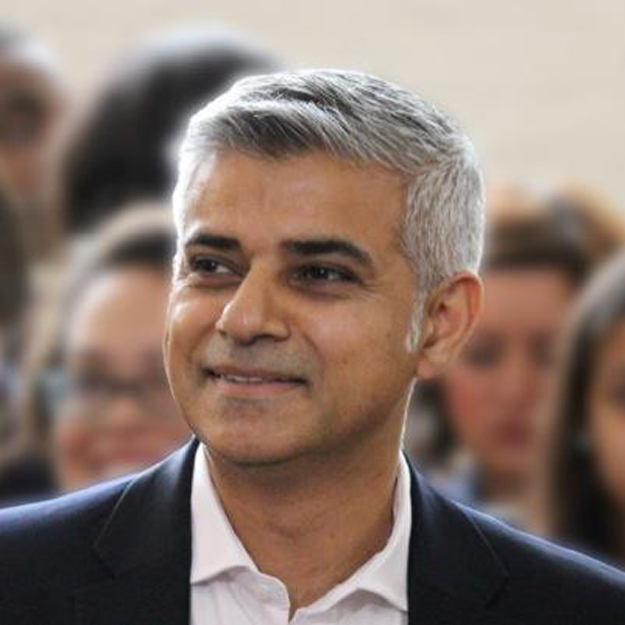 ---
KARACHI: A much anticipated meet-and-greet session with Mayor of London Sadiq Khan was hosted by Habib University (HU) on Friday. Khan expressed his gratitude to the administration and said that it was an honour to be here. "I assume I'm being presented with an honorary degree," he joked.

He said that the warmth and hospitality shown to him and his team during this visit will be cherished forever. "The main objective of these visits has been to communicate to other great cities that London is open for trade links, educational and cultural exchanges as well as sports activities," he added.

Commenting on his journey to the mayoralship, Khan said that he believes in the 'London Promise.' "You work hard, you get help along the way and you succeed," he said. He stated that in the aftermath of one of the most divisive campaigns run against him, "not my words," he made sure he understood the frustration people felt. "As a politician, you have to be an educator when such campaigns attempt to play on people's fears," he said.

I am thankful to Pakistan for its hospitality: London Mayor Sadiq Khan

Khan emphasised that a good education is a ladder through which one grows in society. He also mentioned the importance of being active citizens. "It is crucial that people raise questions and get involved in their communities. Decisions are made by those who turn up," Khan said.

Responding to a question on the lessons Karachi could learn from London, he said that long-term planning is the key. "London too has a huge population but that is not the issue, there has to be a plan to cater to these challenges," Khan said, adding that London increased its housing and transport capacities and trained people for future jobs. "It is better to steal a good idea than invent a bad one. Steal our ideas," he said.

Khan shared that he takes great inspiration from Mohammad Ali Jinnah. "Religious freedom, democratic values and women's rights are at the heart of Jinnah's speeches. Unveiling a bust of him at the British Museum and at Lincolns Inn, where he studied, was an especially emotional moment," he said, referring to a bronze bust installed in London on November 29.

Will play role for fostering Pak-UK ties, London mayor assures PM

He mentioned that as a father of two daughters, one quote by Jinnah resonates with him more than any other, "No nation can rise to the height of glory unless your women are side by side with you."

When asked about his time in Karachi, Khan said that culture is the DNA of all great cities. "There is a buzz here. The cultural life is amazing and the food in Karachi is second to none," he exclaimed, adding that the way Karachi accommodates its minority communities is especially commendable.
COMMENTS
Comments are moderated and generally will be posted if they are on-topic and not abusive.
For more information, please see our Comments FAQ