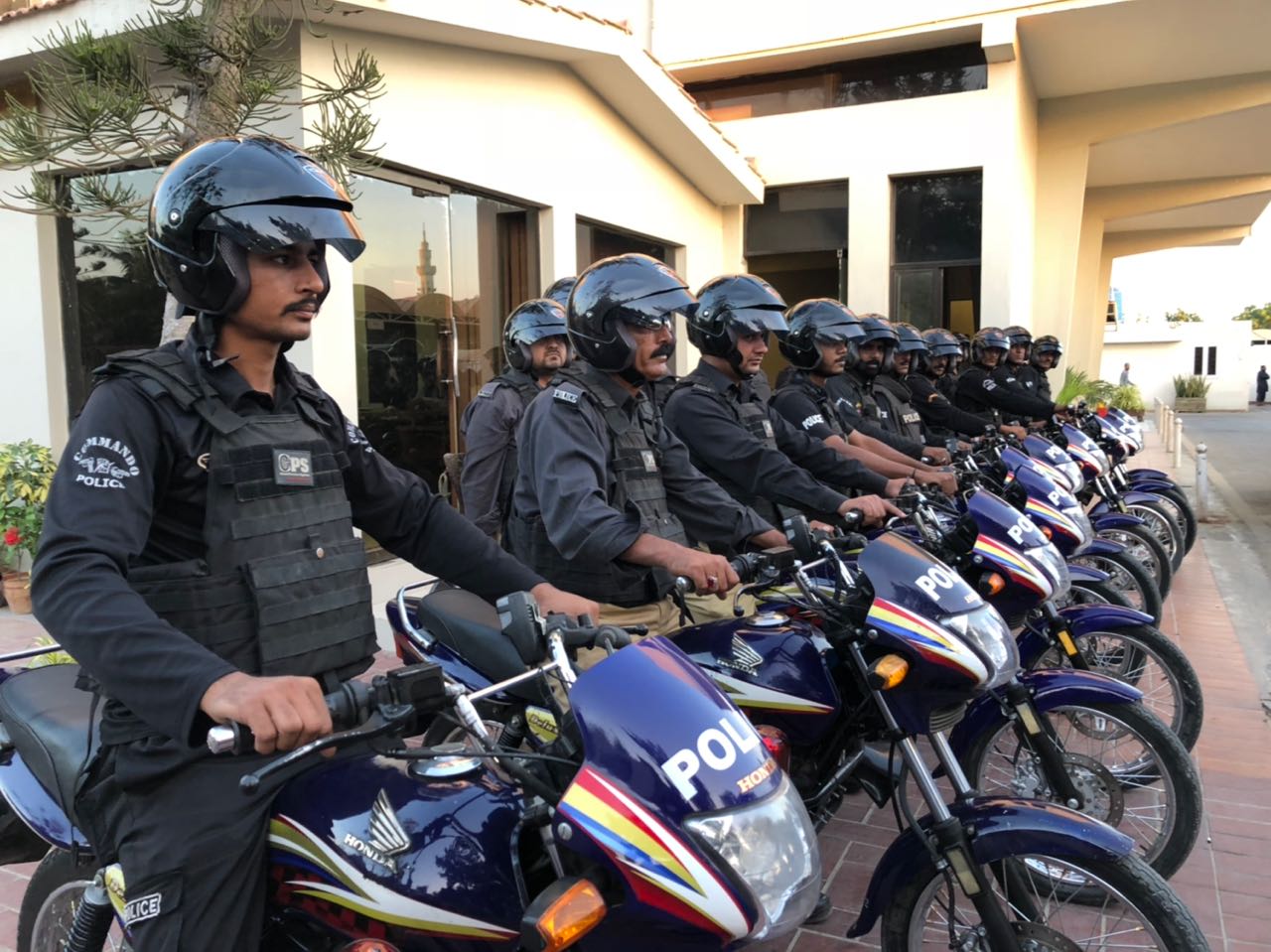 ---
KARACHI: Street crime like snatching of mobile phones, cars or jewellery has always been a burning issue in Karachi, particularly in posh localities of the city. To check the rising number of street crimes in the city, the police have introduced an anti-street crime force in areas falling under Defence Housing Authority (DHA) and the Cantonment Board Clifton (CBC).

Thieves roam parts of DHA and CBC on motorcycles, targeting citizens and snatching their valuables on a daily basis. Over a dozen such incidents have been reported in the past month alarming the residents of the area as well as the local police.

Everyday street crime headlines appear in the news and it is nearly impossible to find a single resident of Karachi who has never fallen victim to a mugger.

Faizabad fiasco: Police reveal why crackdown went awry

Residents complain that different groups are involved in committing the crimes and are looting people at the busiest intersections in Defence and Clifton.

"They [snatchers] don't care whether you are on a motorcycle or in a car or alone or with a family," said Mani, a resident of DHA Phase VIII whose mobile phone was recently stolen on Khayaban-e-Ittehad. "The situation throughout Karachi is the same. It has happened to me in other parts of the city so what is the difference between a posh locality and other parts of Karachi?" he questioned. Mani recently shifted to DHA from District Central and was deprived of his mobile phone while on his way to pick up his brother from his office near the Defence police station.

Khayaban-e-Shujaat, Khayaban-e-Ittehad, Khayaban-e-Shahbaz, Badar Commercial and Khadda Market are hotspots for the petty criminals, who usually rob people between 6pm and midnight.

DHA hit-and-run case: Main accused gets AC room at police station

Problem resolution

Following the rise in the number of incidents, the authorities have introduced a new specialised anti-street crime police force in DHA and Clifton. "We have introduced a specialised police force to counter street crimes [in these areas]," confirmed District South SSP Javed Akbar Riaz. "This force comprises young, smart newly-recruited cops who have been provided newly-modified motorcycles," he said.

The force's jawans have helmets, bulletproof vests, pistols, sub machineguns (SMGs) as well as wireless sets to coordinate with each other. "We have deployed them at every intersection to keep an eye on the situation and arrest muggers before they commit any crime," explained SSP Riaz. "We also have a plan to install cameras on [the policemen] to monitor and record their movement and activities."

SSP Riaz said that besides a motorcycle force, 10 police Corolla cars and 15 police mobiles have also been designated to control street crime in the area.

Police hid info on who gave order to shoot

He said that only three incidents of street crime had been reported to the police station recently while most cases are not reported. "Most of the crimes are only reported on social media. The complainants don't approach the police," he claimed. "The police have made arrests and even made recoveries of the looted valuables in all the three reported cases."

SSP Riaz also gave an example of a citizen, Sarmad, who was mugged on Khayaban-e-Shujaat a few days ago. His Iphone, Samsung Galaxy phone, Apple watch and cash was taken away in the incident and the police were able to recover the items. According to the officer, the investigators unearthed an inter-provincial racket of snatchers, purchasers of stolen phones, experts who dismantle the phones and sellers who dispose of the phones in the form of spare parts and accessories.

Residents believe that the street criminals are coming to DHA and Clifton from surrounding low-income areas such as Shireen Jinnah Colony, Akhtar Colony, Shah Rasool Colony, Jackson, Delhi Colony, Qayyumabad, Hazara Colony and Azam Basti. Residents demanded the police enhance snap-checking and patrolling at the entry and exit points to these areas. "Street crimes can be controlled if the police ensure proper vigilance at the entry and exit points," said Ammar Khan, a resident of upscale Clifton neighbourhood. "They [muggers] have easy access to the posh areas and they immediately return to their areas after committing crimes in DHA and Clifton."

Capital gets new IG police

On the other hand, police officials said that they were doing proper vigilance in these areas. "Recently we arrested two teenagers for their involvement in street crimes in DHA and Clifton. It is unbelievable that they were looting people using a fake pistol and succeeded in their criminal activities," revealed SSP Riaz. "But in such cases, people don't want to take the risk and hand over their valuables to the criminals."

During a recent meeting of the police and CBC, it was also decided to have regular interaction to remove the gap between the police and residents. Citizens should also put forward concrete proposals instead of merely criticising law enforcement agencies, suggested the meeting.

"We don't want criticism; we want a joint effort by the CBC, DHA and police because no one can eliminate crime alone," said CBC Vice-President Aziz Suharwardy. "We will ensure regular meetings are held to promote cooperation and we will work to understand how we can work more efficiently."