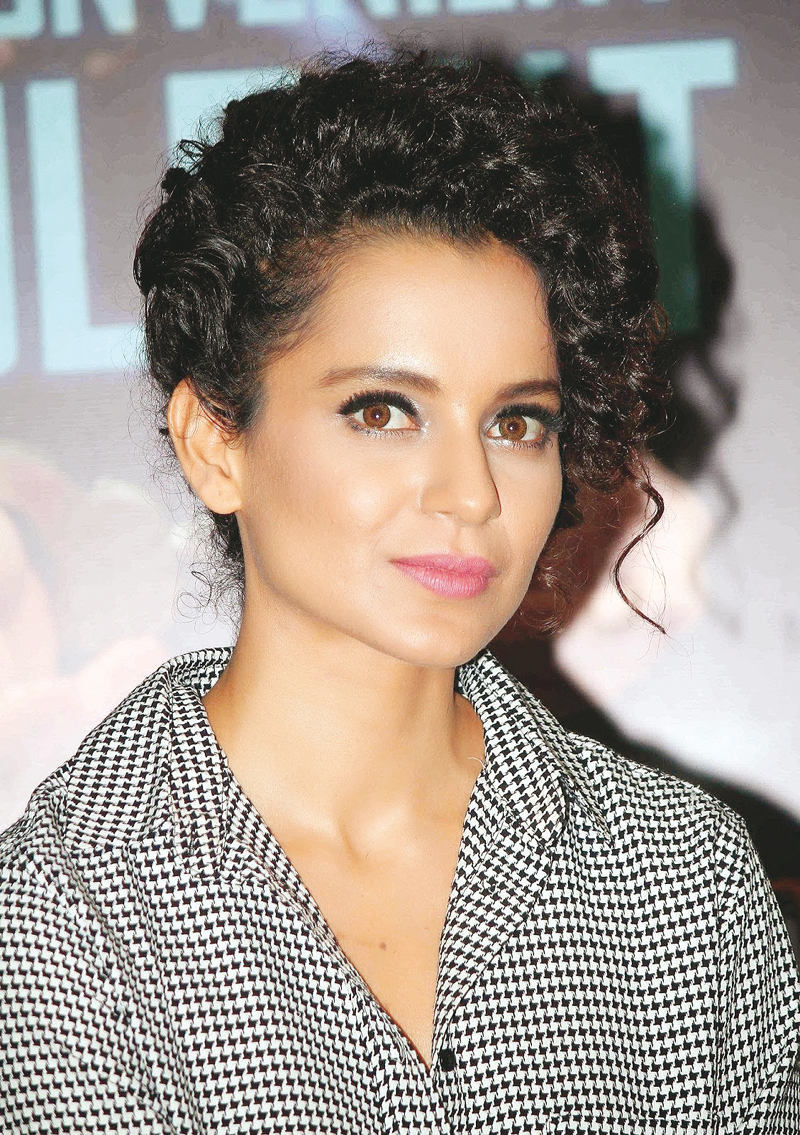 ---
Actor Kangana Ranaut, who never minces her words, has opposed the threats issued to Padmavati actress Deepika Padukone and said patriarchy needs to be attacked.

No male actors ready to work with Kangana Ranaut, says new report

Kangana was asked about her thoughts on the threats issued to Deepika over the controversial film. She said, "It is absolutely wrong, but I feel it is not something which is very surprising. When my sister was in school, she faced an acid attack from a student and now when I am in a professional environment, a superstar is trying to put me behind bars. So, this is something very common that happens in our society."

"I feel we should not attack individuals; we should attack patriarchy and chauvinism. For individuals, we can call them out and say whatever you are doing is not right," the actor continued. "But I feel this is not restricted only to boys. It applies to girls as well, so we have to attack that view point and we are doing it with our work, speech or films. And that is why films are an important medium because we as an industry can reach out to people only through our films."

9 questions Kangana Ranaut raised after Hrithik's statement on the spat

Kangana is next working on Manikarnika: The Queen of Jhansi. Reacting to comparisons between her look for the movie and Deepika's get-up in Padmavati, Kangana said, "Our film is a different film. It's a film about a warrior queen who fought against the British empire. We should feel ashamed that we didn't make any film earlier based on her life."

"I think we should honour real heroes like Rani Lakshmibai, which we are doing through our film. In the future as well, we will make an effort in that direction and all we need is support from the media."

Kangana's Manikarnika - The Queen of Jhansi, directed by Krish, is scheduled to release in April 2018.

Have something to add to the story? Share it in the comments below. 
COMMENTS (1)
Comments are moderated and generally will be posted if they are on-topic and not abusive.
For more information, please see our Comments FAQ