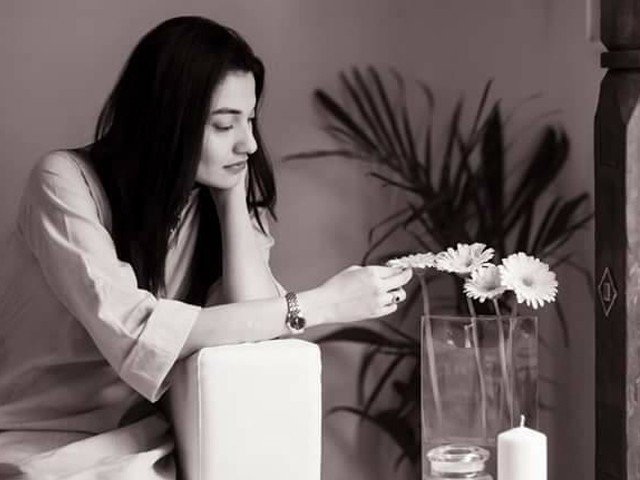 ---
ISLAMABAD: A local court in Islamabad has issued a notice to television host and a goodwill ambassador for the United Nations Muniba Mazari.

The notices were issued after her former husband Khurram Shahzad filed a defamation suit against her.

Mazari has been directed to submit her reply to the claims made by her former spouse.

Five extraordinary Pakistanis we are celebrating this Independence Day

Shahzad, who is a former officer of the Pakistan Air Force and now flies commercial jets, has claimed Rs10 million in damages from Mazari, claiming that she had 'injured his reputation' by 'showing him in bad light' in her various public speeches.

The couple had married in 2005 but separated in 2015 after she sought a divorce through court. In his petition, Shahzad says Mazari's interest in singing and modelling was against his family values.

This is not the first time the couple have gone to court.

Hasan Mann, the counsel for Mazari, explained that this was perhaps the fifth case Shahzad had filed against his ex-wife.

He said that few of the cases were for the custody of a child the couple had adopted in 2011.

Mann added that the court was yet to decide whether the petition was maintainable.

"I will challenge its [petition's] maintainability at next hearing [of the defamation suit]. I am confident the petition will be dismissed in a couple of hearings," he said, adding that Shahzad's petition seemed to contradict some of his past statements submitted to the court.

Some of Mazari's public comments, Shahzad contended, include her 2015 TedTalk where narrating her story she said: "Six and a half years back I met a car accident. I was travelling from Quetta Baluchistan to my hometown Rahim Yar Khan. The 'driver' slept and the car fell into the ditch."

Muniba Mazari appointed UN's first woman Goodwill Ambassador to Pakistan

Disputing this, Shahzad maintains that it was Mazari who was asleep and that he was driving the car.

In another show, as per the petition, Mazari said Shahzad had jumped out of the car to save himself.

tvideo url="//content.jwplatform.com/players/QKosFLlP-VpHe0zu5.html"]

Published in The Express Tribune, December 8th, 2017.