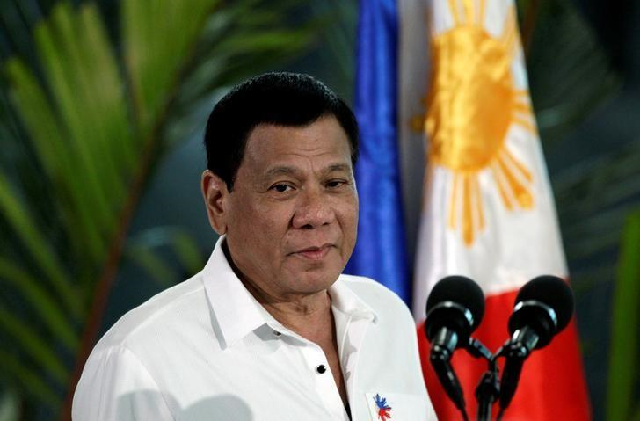 ---
PHILLIPINES: Philippine President Rodrigo Duterte has ordered the police to actively support the drugs enforcement agency in his anti-narcotics war, his spokesperson said on Tuesday, citing a resurgence in illegal drugs.

The Philippine Drug Enforcement Agency, or PDEA, will remain the lead agency in the fight against drugs, but the spokesperson, Harry Roque, said the police along with other agencies "shall resume to provide active support to PDEA," citing a memorandum signed by Duterte.

Duterte initially suspended the police's anti-narcotics operations in January, after questions at home and abroad were raised about police conduct.

But he reinstated them five weeks later, arguing that drugs were pouring back to the streets, but then pulled them off the campaign again in October and made the PDEA the sole agency in charge of the anti-drug campaign.

Philippines Duterte says only answers to his people on drugs war, human rights

Police say nearly 4,000 people have been killed in their anti-drug operations.

Human rights groups and political opponents say executions of drug users and small-time peddlers have been widespread, but police insist those killed were all dealers who put up violent resistance.

Police have rejected criticism and cite 117,000 arrests as proof that they take suspects in alive. They also deny links to at least 2,000 unsolved street killings of drug users.

Skin in the game: Philippine students protest Duterte in naked run

Since the PDEA took the lead on October 11, Roque said only one drug suspect had been killed in the course of anti-drug operations. The drug enforcement agency has only a fraction of the manpower of the 190,000-strong police.

Roque, reading from an order issued by Duterte, said the PDEA "has been seriously hampered in performing its huge mandate by the lack of resources specifically agents and operatives who can penetrate drug infested areas".
COMMENTS
Comments are moderated and generally will be posted if they are on-topic and not abusive.
For more information, please see our Comments FAQ