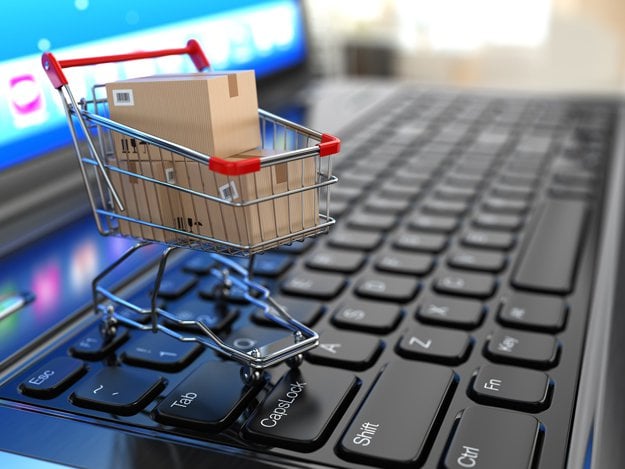 ---
The size of Pakistan's e-commerce market – one of the most important drivers of our digital side – is expected to grow up to $1 billion by the year 2020 which falls between $70-150 million.

The regulations regarding Framework for Payment System Operators (PSO) and Payment Service Providers (PSP) have already been devised and approved by the State Bank of Pakistan (SBP) while development of e-commerce policy framework is also under process to cater to all the elements of the user-merchant trust with dispute resolution and remedial mechanisms.

E-commerce landscape faces barriers to expansion in Pakistan

A yearly report of Pakistan Telecommunication Authority (PTA) 2017 has revealed that on the orders of the prime minister, the ministry of commerce has formulated an 'e-commerce policy board' to monitor progress and ensure coordinated cross-institutional efforts for development of e-commerce in Pakistan.

In private sector, entrepreneurs have launched e-commerce initiatives for consumers (B2C) that have been success stories such as daraz.pk, olx.com, homeshopping.pk, the report said.

The most important element of the e-commerce ecosystem, it added, is the payment gateway that would enable entry of credible international players in e-commerce ecosystem of Pakistan and will resolve longstanding barrier to the growth of the country's e-commerce market.

The recent policy and regulatory development have paved the way for credible international players to enter into Pakistan's e-commerce market.

World's largest e-commerce company, Alibaba, has also shown its interest in Pakistan's market and signed a memorandum of understanding (MoU) with the Trade Development Authority of Pakistan (TDAP) to bring small and medium enterprises in the realm of the e-commerce platform, said the PTA report.

It said that engagements with Alibaba could transform reach of the Pakistani products to the global markets to help promote e-commerce and financial services in the country.

Pakistan is generally a cash-driven economy as a number of debit or credit card holders is small and m-wallet accounts are also very low due to which more than 95 per cent of the e-commerce transactions are done by Cash on the delivery system, the report added.

Pakistan to launch state-of-the-art e-payment gateway

The PTA continued in its report that the country is also making good progress on business to business (B2B) front as software industry aims to achieve the goal of $5 billion export mark by 2020.

Furthermore, the IT industry has various medium-sized IT firms earning nearly US $530 million, mainly in software development and service outsourcing. However, Pakistan's share in the global IT sales is just $2.8 billion out of global $3.2 trillion in the global market.

Consumer buying trend in Pakistan is not just limited to buying products online, there are also websites for cars, property and travel which shows that consumers in the country are using the internet to experience a wide range of economic activities, said PTA.

Some of the local portals have emerged as leading online businesses in Pakistan, for instance, PakWheels.

The auto portal has emerged as the leading online car buying and selling website in Pakistan. It has reached a listing of over 160,000 cars and over 24,000 motorcycles and is accessed by more than 100,000 unique visitors every day, said the report.

Zameen.com is the leading online real estate database that connects real estate dealers, developers, estate agencies with general buyers, sellers and renters in Pakistan.

The PTA said that Food Panda, as Pakistan's leading food delivery app, estimates that it has generated a staggering one billion rupees in additional sales for the restaurant industry during the last year.

Rozee.pk also enjoys an exalted standard as Pakistan's leading job website with plenty of nationwide vacancies advertised each day. While Daraz.pk is the largest online shopping mall and provides a platform to multiple vendors and one-stop to consumers.

Online shopping making its way into rural areas

All leading brands for fashion, food, accessories etc. are also offering online shopping facility to their customers. These portals are now also providing mobile and online solutions for payments. However, it is imperative that the government and private sector enable a safe, reliable and unrestricted environment for the consumers for e-commerce activities. The success of such online ventures has made the e-commerce market of Pakistan a lucrative market for foreign investment in the digital world, the report continued.

Daraz.pk recently managed to secure an investment of $55 million for its operations in Pakistan, Bangladesh and Myanmar from Asia Pacific Internet Group (APACIG) and Commonwealth Development Corporation Group, United Kingdom.

Zameen.com raised $ 29 million in two rounds of international funding from Catch Group and Frontier Digital Ventures.

Careem has raised an investment of $ 60 million from Abraaj Group (Abraaj) as lead investor for its operations in Pakistan and MENA region while Rozee.pk raised $6.5 million in a Series-C funding round with VostokNafta and Piton Capital Lead Investment as the main investors, the PTA report concluded.
COMMENTS
Comments are moderated and generally will be posted if they are on-topic and not abusive.
For more information, please see our Comments FAQ