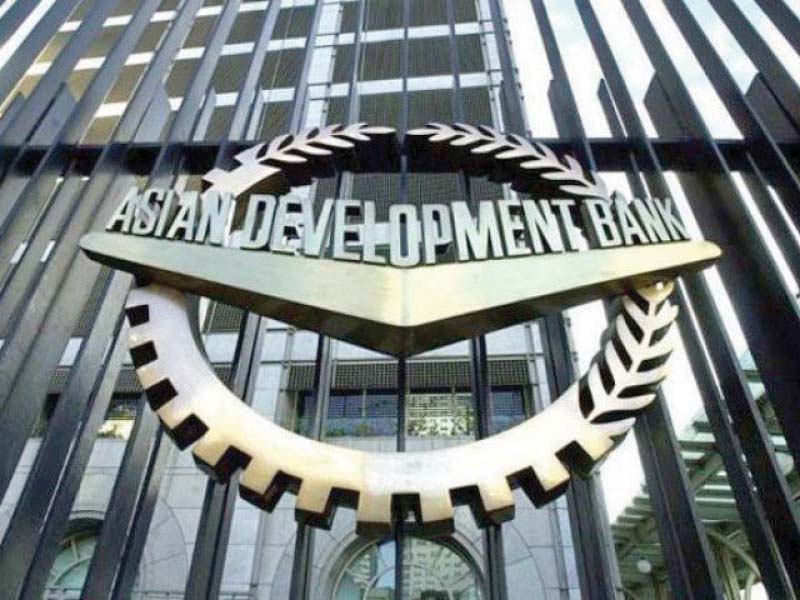 ---
ISLAMABAD: The Asian Development Bank (ADB) has suggested that Pakistan should emerge as a centre of trade and commerce by removing barriers on its international borders as two continents - Asia and Europe - are rapidly growing.

The advice comes at a time when Pakistan is struggling to improve relations with neighbours India and Afghanistan, which have become a stumbling block to any initiative for regional economic cooperation.

"With the rapid economic expansion of RICE countries - Russia to the north, India to the south, China and Japan to the east, and emerging Europe, there is a unique opportunity for Pakistan to emerge as a centre of trade and commerce to achieve higher levels of economic growth and reduce poverty," said Xiaohong Yang, the ADB Country Director.

ADB says 'political pressure' may impact design, implementation in BRT project

She was speaking at the formal launch of the Central Asia Regional Economic Cooperation (Carec) Strategy 2030, which is a new long-term strategic framework for regional cooperation.

The strategy is aimed at creating an open and inclusive regional cooperation platform that connects people, policies and projects for shared and sustainable development.

The ADB country director said at present, except for China, the value of Pakistan's trade with other Carec member-countries stood at a very low level and Carec platform had the potential to help Pakistan create a much larger and much-needed integrated regional market.

She emphasised that by reducing or removing barriers at the border and behind the borders, economies of scale could be tapped.

Carec has 11 members but the new strategy is aimed at strengthening coordination with other international and regional cooperation mechanisms including China's Belt and Road Initiative.

Afghanistan, Azerbaijan, China, Mongolia, Kazakhstan, the Kyrgyz Republic, Tajikistan, Uzbekistan, Pakistan, Turkmenistan and Georgia are members of Carec.

"Carec is very much aligned with the China-Pakistan Economic Corridor and both regional initiatives are natural partners of each other," said Safdar Parvez, Director Regional Cooperation and Operations Division, Central and West Asia Department of the ADB.

Govt puts ADB's $990-million smart-meters project on hold

Carec's new strategy recognises the importance of economic ties with non-member neighbouring countries and will coordinate activities with relevant entities, especially in commercial and academic spheres.

A main stumbling block to Pakistan's endeavour to reach Central Asia is Afghanistan, according to analysts. Kabul wants access to India in return for clearing the route for Pakistan to Central Asian Republics.

Carec forum could contribute to long-term political and economic stability, thereby creating a peace dividend, Xiaohong commented, adding it could provide the impetus for maintaining a stable and sustained growth, which was needed to alleviate poverty and keep Pakistan move forward.

Economic Affairs Division Secretary Arif Ahmed Khan assured the stakeholders of Pakistan's support in mobilising resources for improving and developing regional connectivity as outlined in the new strategy.

Since Pakistan joined Carec seven years ago, the country has benefited from regional connectivity investments worth $1.5 billion, of which the ADB has provided $800 million. Roads have been developed, railway strategies are being prepared and energy projects are under way.

While commenting on the cost of the new strategy, Parvez said the ADB president had announced the bank would provide $1 billion per annum for the next five years to the Carec initiative, but actual cost would be known once projects were conceived and operationalised.

At the end of September 2017, investments in Carec member-countries amounted to $30.5 billion covering 182 projects. The current Carec vision has twin goals of expanded trade and increased competitiveness, but member-countries have confronted complicated challenges spanning different sectors and areas.

The Carec 2030 strategy aligns its activities with national strategies and development plans and with the new international development agenda. It focuses on five operational clusters, which are economic and financial stability; trade, tourism and economic corridors; infrastructure and economic connectivity; agriculture and water; and human development.

Published in The Express Tribune, December 5th, 2017.

Like Business on Facebook, follow @TribuneBiz on Twitter to stay informed and join in the conversation.
COMMENTS (3)
Comments are moderated and generally will be posted if they are on-topic and not abusive.
For more information, please see our Comments FAQ