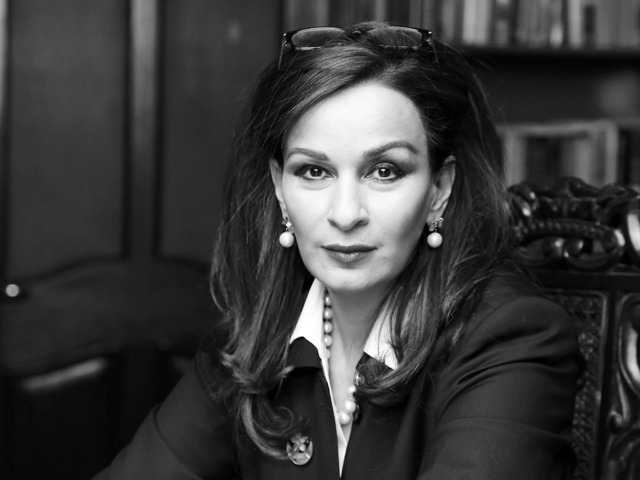 ---
Pakistan Peoples Party (PPP) Senator and former Pakistani Ambassador to the United States Sherry Rehman has addressed a press conference in which she severely criticised the PML-N government for the manner in which it handled US Defence Secretary Jim Mattis' visit to the country.

"This visit is a very critical moment for our foreign policy," Sherry Rehman said while talking to reporters.

Rehman lamented the fact that the government had not yet devised a clear strategy, or informed the parliamentarians about the approach it was going to take, in meetings with Mattis.

Sherry Rehman resigns as Ambassador to US

"Instead of warring over words, we should adopt a clear-cut approach towards the US," she stressed. "US will 100% ask about terrorist safe havens in Pakistan."

Senator Rehman was of the opinion that the PPP-led government had always talked to the US on behalf of Pakistan like a national power, capable of projecting a forceful image of the country on the international stage.

"We blocked NATO supplies for seven months in our government until the US apologised for the Salala incident," she said.

"We have a right to ask whether the government is playing a constructive role in putting Pakistan's message across to the international community," Rehman noted.

Sherry Rehman meets CENTCOM Commander

"The government has not informed us of the 'victories' they have achieved in Afghanistan," the senator said.

The former ambassador also stressed that there was an urgent need to quiz the US regarding the peace process in Afghanistan.

Responding to a question by a reporter, Rehman said that it was deeply sobering to see that the civilians appear to have no role in formulating the foreign policy of the nation.

"The government should use the parliament as a force in dealings with other institutions," she advised.

"Has the army been dictating foreign policy over the past four years?" a reporter asked.

First public engagement: Sherry vows to 'transform' Pak-US ties

"Someone needed to come in and fill the gaps left over by our government over the past four years," she replied.

Responding to another question, the former ambassador addressed the hullabaloo over the 'Do more' mantra, saying, "Do more is just words, we should think ahead of these terms."

"The problems in the region are not all of Pakistan's making, other countries are involved too. "

She was also critical of the government's dealings with regional powers Iran, Saudi Arabia and China, saying that Pakistan needed to decide the level it was going engage on in dealings with these countries.
COMMENTS
Comments are moderated and generally will be posted if they are on-topic and not abusive.
For more information, please see our Comments FAQ