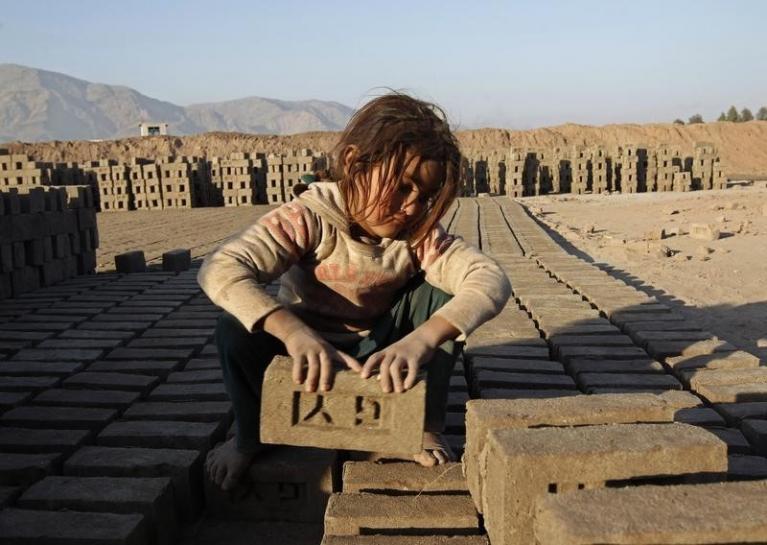 ---
SARGODHA: The provincial government has taken effective steps to end child labour at brick kilns and for provision of education at their doorsteps.

For the purpose, a sum of Rs10.7 million has also been provided for provision of books, uniforms, shoes, bags and other facilities to children hailing from underprivileged sections of society.

This was said by Deputy Commissioner Liaquat Ali Chatha during a meeting in Sargodha. He said at least 308 registered brick kilns were working in the district, where 5,844 children had been verified while 2,507 parents had already been issued Khidmat cards.

The deputy commissioner added cases had also been registered against 56 people over violation of guidelines provided by the administration while schools had also been established at 32 kilns where 783 children were being imparted education.

Earlier, a report published in 2012 stated that over 12.5 million children in Pakistan are involved in child labour indicating over 10% of the country's populace is engaged in child labour.

Another report revealed that 40% of the country's population is poor and underprivileged families are unable to feed their children. As a result, children are pulled into the workforce to provide for their families and feed themselves.

The working conditions of child labour at home remain opaque and many cases of physical, mental and sexual abuse go unreported. Initiatives taken to curb the situation have only been limited to spreading awareness with little efforts on ground.

There are more than 20 laws in Pakistan which deal with different dimensions of child labour. These include anti-child labour legislation, child protection legislation and anti-trafficking and bonded labour laws. Most of these laws were enacted or reformed after 2010.

The Labour Force Survey 2014-15 revealed that there are 3.70 million child labourers, aged between 10-17 years in the country. Out of this 1.64 million are engaged in hazardous work, which is defined as "any type of employment or work which by its nature or the circumstances in which it is carried out is likely to jeopardise the health, safety or morals of young persons."

Recent child labour legislation in Punjab also prohibits engagement of children in the worst forms of child labour and imposes stringent penalties.

The worst forms are generally regulated and prohibited under the Pakistan Penal Code 1860 and the Prevention, Control of Human Trafficking Ordinance 2002 and the provincial child protection legislation. The involvement of children in armed conflict, human and drug trafficking, begging and other illicit activities, such as debt bondage and pornography are considered the worst forms.

The Punjab Prohibition of Child Labour at Brick Kilns Act of 2016 and the Punjab Restriction on Employment of Children Act of 2016 hold a parent jointly responsible for violation of legal provisions along with an employer.

Published in The Express Tribune, December 4th, 2017.