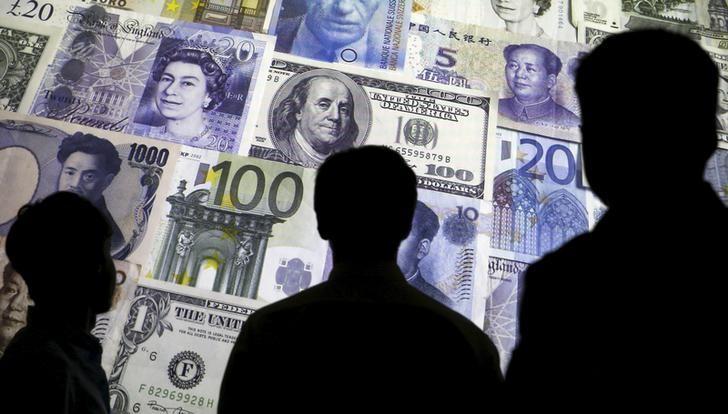 ---
ISLAMABAD: Looming political uncertainty, coupled with serious governance problem, is further aggravating the country's economic and financial difficulties.

It is worrying that the current account deficit is feared to go beyond $17 billion by June next year and $23 billion in 2019-20.

Two teams, each headed by the central bank governor and the finance secretary, recently visited Europe and the United States to hold roadshows and float Euro and Sukuk bonds with a view to arrest the deteriorating foreign exchange reserves.

Dar's legacy: a heavily-indebted Pakistan

Though Pakistan raised $2.5 billion, the amount is far less than what the country requires to avert a potential balance of payments crisis.

History, it appears, is about to repeat itself. Twin deficits are emerging with a vengeance, making a mockery of the rulers and bringing to the fore their sheer incompetence to deal with pressing financial and economic challenges.

Pakistan has been placed among four out of 10 countries that would default soon on repayment of external debt. Venezuela has already defaulted and the other three countries in line are: Pakistan, Egypt and Ecuador that was added in the potential list of defaulters.

"Time is running out and it is high time to act before nothing is left to fall back," warned renowned economist Dr Hafeez Pasha. There is no rocket science, he said, to understand that this time around business as usual would not help overcome serious emerging challenges.

"I can very well anticipate that our foreign exchange reserves could fall to $7.8 billion by the end of June 2018 and, as such, it would be insufficient even for just six weeks of import.

"Under these precarious circumstances, floating $1 to $2 billion Euro/Sukuk bonds would not be enough, therefore, I suggest taking urgent remedial measures including increasing exports to avoid a major financial disaster," the former finance and commerce minister said.

Repayments issue

Who in the government does not know that pressure on the balance of payments has been rising and a weakening reserves position is making the job of economic planners difficult in ensuring timely loan repayments. Similarly, repayment obligations will swiftly grow on commercial debt besides the maturity of $2 billion Sukuk bonds during the same period. Repayment to the IMF will soon start as well.

Many people believe that if Pakistan does not mobilise $10 billion within the current financial year, it could face a default situation as is being anticipated by some international agencies including Bloomberg.

Pakistan to repay $6.5b debt over next 15 months

So far, the government has succeeded in obtaining loans, both short and long term from all internal and external sources to avoid default. Now when Bloomberg extensively talks about defaulting countries, international financial institutions (IFIs), foreign commercial banks and other private lending organisations would not be that generous to oblige Pakistan.

The problem has compounded as the United States, which enjoys over 70 percent voting rights in the World Bank and IMF, does not seem to be favouring Pakistan too much at the moment.

For PML-N, things became tougher as political uncertainty increased, especially after in the wake of Panama Papers. Since then, it has not been able to get time to address key economic challenges including that of the widening current account deficit.

Former finance minister Ishaq Dar, often accused of mismanaging the economy, found an easy way to resolving serious economic issues by borrowing from all sides which eventually resulted in the accumulation of unprecedented debt. This is in that backdrop that independent economists believe Pakistan is facing an imminent 'debt trap' and that bad time is ahead due to the inaction of the current government.

Who could imagine that current account deficit would increase by over $1 billion every month. It reached an unprecedented $12.4 billion last year despite the reduction of $5 billion in the annual import bill. Some officials do concede that failure in increasing exports, home remittances and foreign direct investment (FDI) particularly portfolio investment in stock market has created a serious balance of payment problem and that desperate efforts are needed to fix things.

There is a growing consensus among official and unofficial quarters that exports need to be given priority in terms of boosting weak foreign exchange reserves that also requires urgent readjustment of the Pakistani Rupee. Devaluation up to 10% could help increase 3% of exports, though the IMF is urging a 23% downward revision to achieve competitiveness.

Dar always resisted devaluation. He used to say that for a slight increase in exports, debt accumulation was a more serious issue and that stagnant exports should be enhanced through diversification and valued addition. The much trumpeted Rs170 billion package also did not yield results.

But then why is the government not releasing over Rs200 billion worth of sales tax refunds of exporters to ease their liquidity problem?

Going forward, a home-grown solution to the serious balance of payments crisis has to be found as chances of getting another bailout from the IMF seems to difficult.

The government must accord preference to exports and should initially start deducting tax against exporters' refunds, if it is still unwilling to make them payments.

Likewise, a 1.5 to 2% subsidy should be given to export surplus sugar and wheat. Home remittances, it is said, could be doubled provided some incentives are given to expatriates to send their funds through normal banking channels instead of having them sent through the Hundi and Hawala.

Similarly, all stakeholders should help remove political uncertainty that will certainly help attract FDI and portfolio investment.

All these factors combined can help Pakistan's economic position that, at the moment, does not look too good.

The writer is the recipient of four national APNS awards and four international best journalistic awards

Published in The Express Tribune, December 4th, 2017.

Like Business on Facebook, follow @TribuneBiz on Twitter to stay informed and join in the conversation.