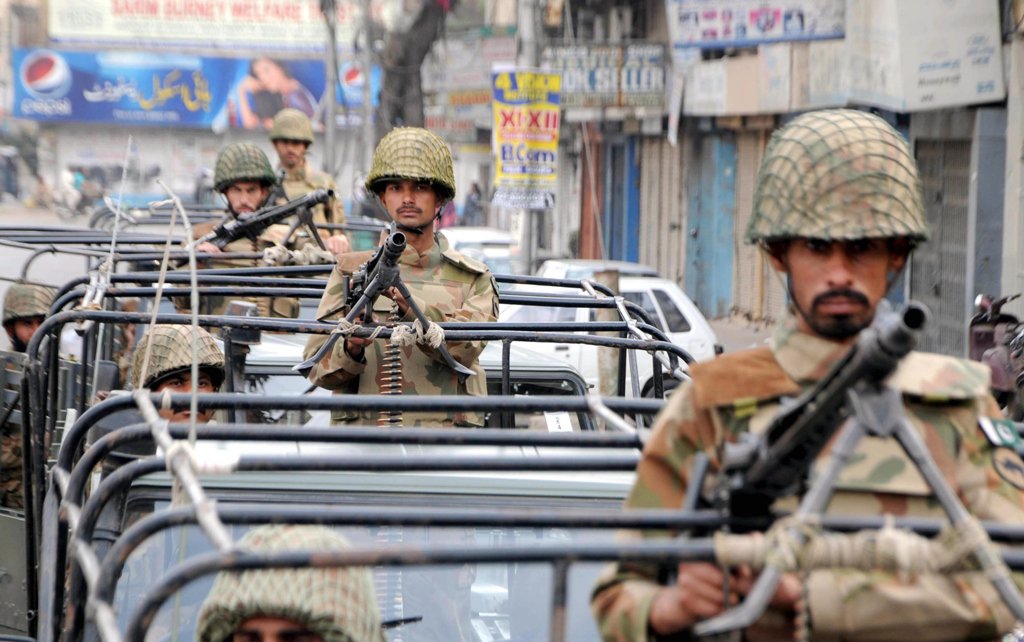 ---
KARACHI: The Rangers claimed on Saturday to have busted a gang allegedly involved in issuing and selling fake arms licences to the public.

The gang comprises Sindh police personnel and a member of a militant wing of a political party. The gang was busted during a raid jointly conducted by the Rangers and police.

"The Rangers received a tip-off about a gang involved in issuing fake licences and selling illegal weapons in Liaquatabad," explained a Rangers spokesperson. "This gang has been involved in this business for the last few years."

The Rangers arrested a key member of the gang, Faizan, and seized illegal weapons and five fake licenses.

During initial interrogations it was discovered that a gang was involved in this business, said the spokesperson, adding that the paramilitary troops later arrested at least seven more members of the gang.

Rangers' commercial activities draw PAC ire

The arrested gang members included Sindh Reserve Police Sub-Inspector Omar Daraz Khan, hawaldar Syed Nadir Ali Shah and hawaldar Syed Shahid Ali of the Sindh police's Special Branch. Besides the cops, four more members of the gang were arrested - Junaid, Zuhair Kamal, Saddam Siddiqui and a member of a militant wing of a political party, Kamran Preedy, who was involved in selling illegal weapons to Shah despite several arrests and imprisonments.

Shah has been involved in smuggling weapons on the basis of fake licences from Khyber-Pakhtunkhwa by air and has also travelled for this purpose at least 35 times. The recovered weapons from the suspects included nine weapons of different calibers, including two G3 rifles, 18 magazines of different weapons, hundreds of rounds of ammunition, 140 fake computerised arms licences, including NADRA forms, 233 other fake documents, 75 testimonials of matriculation, intermediate and graduation and seven fake driving licences. Apart from these, hundreds of fake government stamps including those of the deputy commissioners of Karachi, Thatta, Nawabshah, Quetta and Jacobabad were recovered.

The force also recovered the material and equipment used in making the fake arms licences including computers, colour printers and a lamination machine. The Rangers spokesperson said this gang has been involved in this business for the last 10 years and has issued at least 8,000 fake arms licenses, 4,000 fake educational degrees and hundreds of driving licences and No Objection Certificates from different organisations. The gang has earned millions of rupees through this business.

Sindh Rangers' policing powers extended for another 90 days

Sindh Rangers Director-General Major General Muhammad Saeed lauded the efforts of the Rangers troops and police for carrying out a successful operation.

Separately, the Landhi police also claim to have arrested an alleged target killer belonging to a militant wing of a political party.

The accused, Saeed Khan Bukht, is an ex-incharge of the Muttahida Qaumi Movement's unit 77 in its Korangi sector and was involved in the targeted killings of ASI Nadeem and constables Arif, Khalil, Asim, Fida and ASI Javed in Landhi. Further investigations are under way.