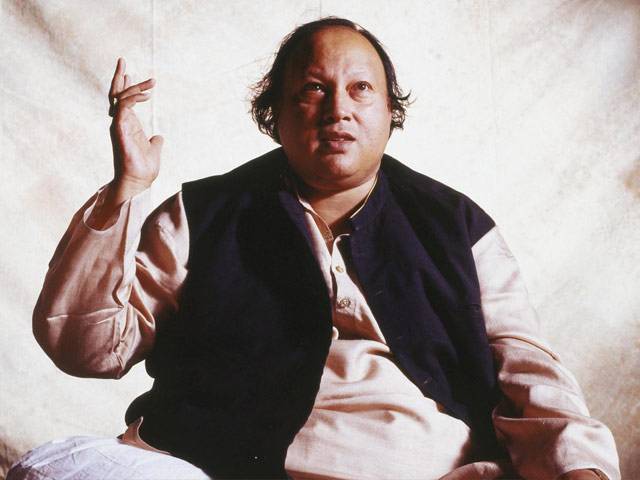 ---
Rahat Fateh Ali Khan has organised a tribute tour to honour the 20th death anniversary of his uncle, the Sufi maestro Nusrat Fateh Ali Khan. The sold-out event will hold its grand finale in Dubai on December 15, reported Khaleej Times. Fans of the duo can witness an electrifying four-hour performance of their hits.

"We started the Tribute Tour in March and wanted to do 48 concerts to celebrate 48 years of Ustad Nusrat Fateh Ali Khan's life. We are performing my uncle's iconic qawwali songs. The experience and response so far has been remarkable," mentioned Rahat.




Qawwali has been Nusrat's speciality and a lot of people attend Rahat's concerts to hear these qawwalis. He manages to also add in a few of his Bollywood numbers for the younger generation that comes to hear his music.

He emotionally added, "I want to add that whatever I perform and whatever that I am, is all thanks to my uncle. No one has contributed to the music industry the way my uncle has."




PHOTO: THE NATIONAL

Ustad Nusrat is undoubtedly the greatest qawwali singer in the world. It was due to his efforts and collaborations with various Western artists, that qawwali became a popular genre globally. His nephew, Rahat has carried the same legacy and garnered popularity in Bollywood. His melodious voice in Teri Meri, O Re Piya, Tere Mast Mast Do Nain and Jag Ghoomeya has mesmerised live audiences.




PHOTO: NUSRAT ONLINE

"I started learning music from Nusrat since I was six. I would wait for him to give me the cue to start singing. He noticed that I was very keen about singing all the time, so he enjoyed training me as well," shared Rahat as he reminisced his childhood memories with Uncle Nusrat.

"For 25 years, Nusrat created a stage in his house to celebrate his father's death anniversary. And every year, he would sing variations of ragas. He would improvise on these in front of other maestros," he added.




At the age of nine, Rahat performed for the very first time. It was at his grandfather's death anniversary and he the raga he sang was loved by the maestros who were present.

On collaborating with the qawwali king, Rahat recalls, "I remember once he was making a very difficult composition. He asked me to collaborate with him on that song and he loved my composition."




PHOTO: DECCAN HERALD

Rahat also stated that his uncle had a tremendous sense of humour and he enjoyed watching comedy shows. The 42-year-old singer also mentioned that his uncle loved working with Lata Mangeshkar and Asha Bhosle. "It was his childhood dream to sing with Lata," he added.

The rendition of the iconic Afreen Afreen for Coke Studio was a nervous experience for Rahat. He revealed, "I was very scared when I was told that they are planning to recreate Afreen Afreen. But thankfully, the song turned out well and the process of turning that qawwali into a soft song was done beautifully."




Rahat gives the complete credit of his success to Ustad Nusrat. He confessed, "I have learned everything about music from my uncle. He taught me how to compose music and how to understand others' music as well. I have worked with music directors like Vishal Bharadwaj, Shankar Mahadevan, Himesh Reshammiya, Pritam, and Vishal-Shekhar. They all belong to different genres, but I share a comfort level with them all because Nusrat taught me well."



Have something to add to the story? Share in the comments below.
COMMENTS
Comments are moderated and generally will be posted if they are on-topic and not abusive.
For more information, please see our Comments FAQ