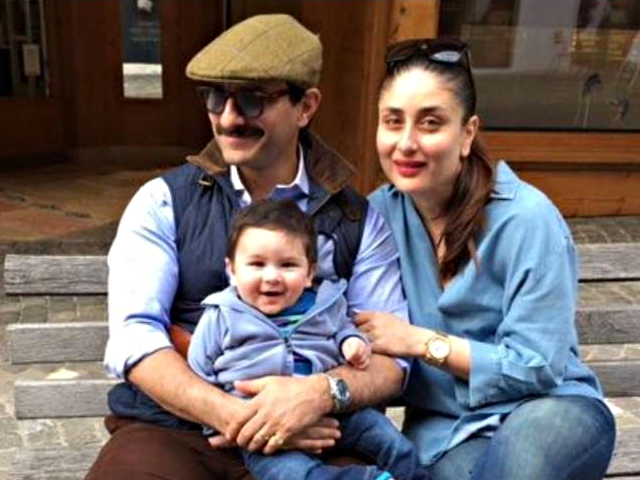 ---
In less than a year, Taimur Ali Khan's popularity has given tough competition to many stars in the Bollywood industry, reported Hindustan Times. Even Aunt Soha Ali Khan stated that he was already trending on Twitter before he opened his eyes.




Earlier this year, Saif Ali Khan also quoted, "Taimur has already become a star and people love him a lot. There's going to be pressure on him, but he'll have to figure that out himself."

https://www.instagram.com/p/BaeomOqg_tH/?taken-by=saif_alikan

The royalty will be turning one in December and it's a no-brainer that the festivities are going to be grand. However, Kareena Kapoor revealed that she has ruled out the big Bollywood bash for her son's birthday.




After making an appearance for Manish Malhotra in Kenya, the 37-year-old actor stated, "It's going to be a family affair. It's Taimur's first birthday and he should be with his family, his parents and his grandparents. It's going to be a small intimate thing."

https://www.instagram.com/p/BYbRrRAFvNr/?taken-by=saif_alikan

In parallel, Karishma Kapoor also confirmed, "Taimur's birthday is arriving and it is a special moment for us. The family is very excited and thrilled. We will have a family get together of sorts, but it will not be a big celebration."




Kareena and Saif Ali Khan are very careful about attention Taimur receives and it's clear that the family wants to keep the royalty's birthday, a private event.


Have something to add to the story? Share in the comments below.